Jeff Lynne of ELO and Doug Fieger of The Knack confirmed for Power Popaholic Fest!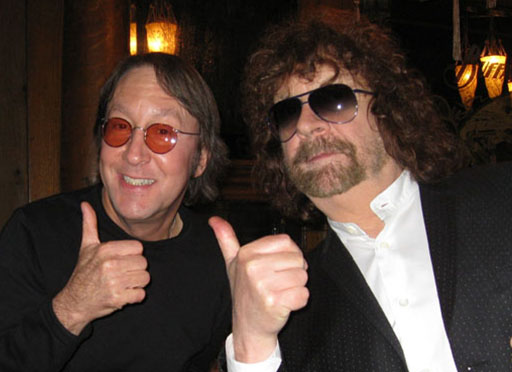 Jeff Lynne of the famed Electric Light Orchestra is all set to perform with Doug Fieger of The Knack at this summer's Power Popaholic Fest set for Friday August 29 at The Rock Shop in Brooklyn, NY. A full line up of power pop bands from across the country will also perform, the doors open at 7:00pm.
The live announcement drew a traffic-stopping throng to pack the stretch of 4th Avenue in front of The Rock Shop, Jeff took his place behind the microphone, while Doug stood on his left as Mr. Lynne relished their roles in this one-time-only concert event. "We are overjoyed to be supporting this Festival, and hope the fans will spread the word." said Lynne. The duo will play selections of hits from both The Knack and ELO at 8:00pm sharp. Click for more details.