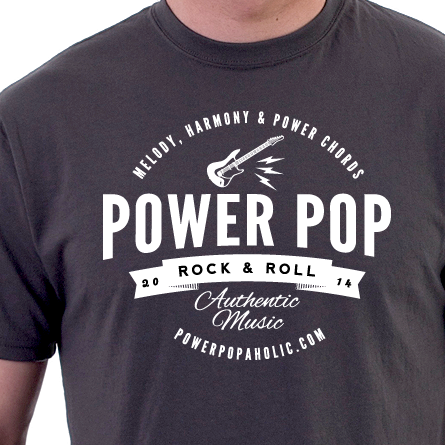 With the Power Popaholic Fest only 2 weeks away, we are selling Power Pop tees in advance of the show. They are a custom design you can't get anywhere else for $20. Tees will be sold at the show for the discounted price of $15.00!
There is a limited supply, so be the best dressed at the Fest. Order now or get one at the show.
The YouTube ID of EYHtPdlvFqs?list=UUe5nP7ufpoxkCzkeWZhL9zg is invalid.