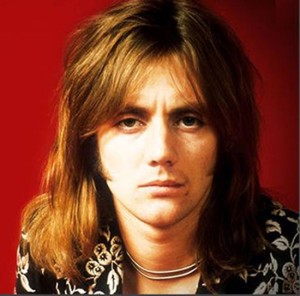 Roger Taylor was not only a founding member of Queen (Rock and Roll HOF Class 2001) and a revered drummer, he's also been responsible for many of the band's hits in their later years.
Even though Freddie and Brian May were the face of Queen, Roger was a damn good songwriter, as he penned "Radio Ga-Ga" and "A Kind Of Magic." He also co-wrote the classics "Under Pressure," and "One Vision" among others. Roger's vocals were also unmistakable, as you listen to "Sheer Heart Attack," or "Fight From The Inside." A top 10 list of his Queen hits are posted here.
Omnivore Recordings has released Taylor's first two solo releases Fun In Space (1981) and Strange Frontier (1984) along with a best-of anthology simply titled Best. The re-issues are filled with bonus tracks and the early albums offer the Queen fan some tracks that wouldn't sound out of place on The Works. These albums have been out of print till now.
On the debut it's easy to spot songs that could have fit on a Queen album, like "No Violins" and "Future Management." The boogie style that surfaces the following year on The Game, is introduced on "Let's Get Crazy," with some fine drumming. Roger's very first single "I Wanna Testify" is added as a bonus track here.


Several years later on Strange Frontiers, Roger has more reliance on on drum machines and synthesizers as he sounds like a cross between Springsteen and Roger Waters on the title track. But Taylor's songwriting ability is in peak form here with "Beautiful Dreams," "Man On Fire" and "Young Love."