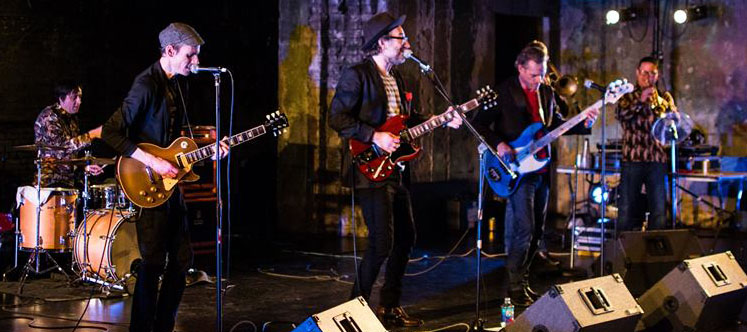 The Honeydogs are back in the studio and if you're an old fan of the band then you've come to expect great music with each release over their 20 year career. Adam Levy's solo debut was a rare non-power pop LP that I added to my top 25 for 2015 list. The band is funding the new LP on Pledgemusic, and I encourage you to support this great band.
The biggest anticipated release has to be Emitt Rhodes first new full-length release since 1973. Producer Chris Price has assembled a village of power pop superstars to assist: Roger Joseph Manning Jr, Jason Falkner, Taylor Locke, Fernando Perdomo, and guest appearances from Aimee Mann, Susanna Hoffs, Jon Brion, Nels Cline & Pat Sansone (Wilco), Bleu, Probyn Gregory & Nelson Bragg (Brian Wilson Band). Omnivore Records has set the release date of February 26, 2016. Visit Emitt's Pledgemusic page here.
Also in the works: Sonic Executive Sessions sophomore album and a new Vegas With Randolph album. And after he's finished with Emitt Rhodes big re-introduction, producer Chris Price will follow up his debut album. Right now we only have this one song, "Uncle John" he made with Fernando Perdomo. Stay Tuned!