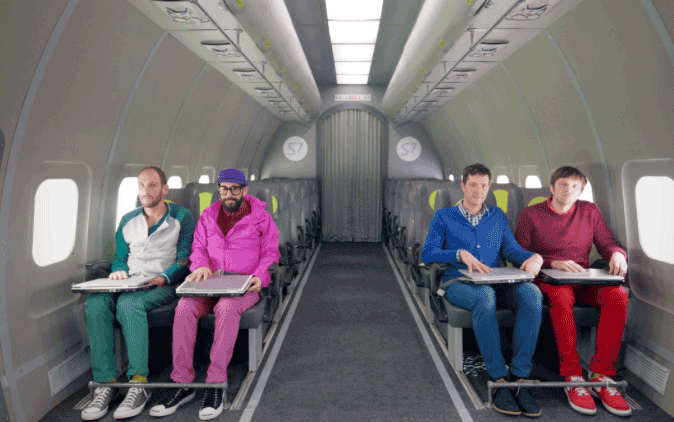 OKGO is back to making viral videos that you can't avoid. "Upside Down Inside Out" is exclusive to Facebook and Okgo.net – no youtube embeds yet. The band choreographs zero gravity acrobatics to the music.
Great photo montage video "Not The Trembling' Kind" from the master, George Usher. From the upcoming compilation "George Usher -The End And The Beginning 1990-2009" Learn more about this song on George's Blog.

A long time in the making using Disney styled animation techniques "I Told You I was Poor" is the first standout track from Skeleton Staff album "Psychomorphism".