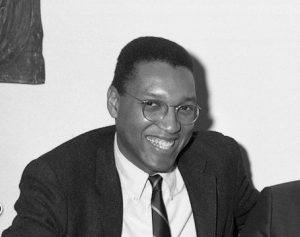 Marshall Crenshaw has created a Kickstarter project to remember legendary record producer Tom Wilson. It was Tom Wilson who signed The Velvet Underground to Verve/MGM Records and produced their first two albums, signed Frank Zappa and The Mothers of Invention to Verve/MGM Records and produced their first three albums, became Bob Dylan's record producer in 1962 (halfway through "The Freewheeling Bob Dylan" album), continuing through 1965 and "Like a Rolling Stone" (the period during which Dylan gradually "went electric"), produced the first album by then-acoustic Folk duo Simon and Garfunkel ("Wednesday Morning, 3 AM"), then seriously launched their career by unilaterally deciding to add electric instruments to "The Sound of Silence" (Legendary record producer John Simon told me that he thought that Wilson did it as an "intellectual exercise").
Wilson "discovered" Sun Ra and The Arkestra, producing and releasing their first two albums on Transition Records, a label that Wilson established right after graduating Cum Laude from Harvard in 1955. Wilson "discovered" Cecil Taylor and produced his first album, "Jazz Advance", for the Transition label. These are just the bullet points of Wilson's artistic legacy; to put it in a nutshell, he was a visionary, someone that moved the Culture, saw the future and set about helping to create it, was one of the architects of Popular Music as we've known it since the 1960s and still know it today… And up until just recently he was pretty much a forgotten figure. Visit his website: www.producertomwilson.com to learn more, but even more important check out the Kickstarter page and help fund this project!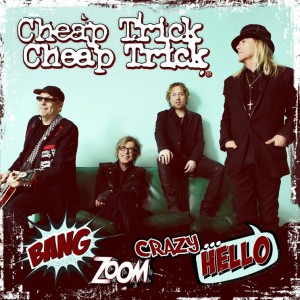 Cheap Trick is looking forward to the release of the new album Bang, Zoom, Crazy…Hello on April 1st. Check out the extras on PledgeMusic. If you don't already have it, you can get the new song "No Direction Home" for FREE just visit the Cheap Trick landing page.