Edward Rogers "Glass Marbles"
UK-born, NYC-based singer-songwriter, Edward Rogers is like the Dylan-esque elder statesman of rock on his sixth solo album.  Fans of Ray Davies, Graham Parker, The Zombies and Lou Reed will appreciate his approach. Rogers is joined by an all-star cast: James Mastro (Bongos), Sal Maida (Milk N' Cookies), Dennis Diken (The Smithereens), John Ford (Strawbs), Pete Kennedy (The Kennedys), Dave Schramm (Schramms), Konrad Meissner (Silos), and returning producer Don Piper.
The 19 tracks are a bit overwhelming at once, but I found several gems here. Starting with the upbeat "The World Of Mystery" its a classic rock poem delivered with conviction. "The Letter" has smooth psychedelic bluesy riffs that sinks in, "Bright Star" has a little Bowie baked into its DNA, and both "Broken Wishes on Display," and "I'm Your Everyday Man" recall the early Kinks classics about the working class. Another amazing instrumental performance in "Burn N Play" is buried in here too. But my favorite is the Byrdsian jangle of "Looking for Stone Angles" and its wonderful guitar rhythms. I did find many of the folk songs sprinkled throughout the album very depressing (i.e. "The End Moments.")  It takes a little work to get at the good songs, so please be patient with this well crafted album.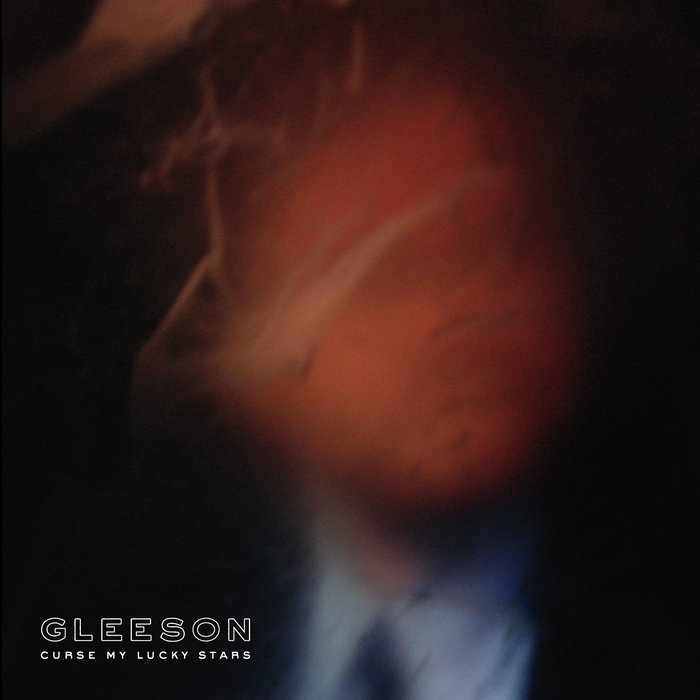 Gleeson "Curse My Lucky Stars"
When Gleeson II released in 2013 I was really impressed with the band's melodic skill and versatility. Ty Chandler and his crew have grown larger, with major roles for Phillip McEachern (vocals, keyboards) and new vocalist Elyse Estrada. It starts with a very slow fade in on "Lazy Bones" leading to the sweeping piano melody, thick choral harmonies, and violins. "What's Going On" is a quick sing-along piano tune, and "Troll Day" is a catchy rock gem that compares well with Gleeson's best. The Lennonesque "Lollygagged" is a bittersweet piano gem and "With My Motive Gone" is very much like the Minus Five with a strong chorus, and buzzing guitar ending.
The albums mid point shifts 180 degrees to literally "Something New" featuring Estrada's lovely voice against strings. Then after an instrumental marching band song(?) it churns out one heavy grunge song and a few wimpy ballads. "The Size of Empty" is a bright spot here with a strong duet between the leads and a terrific guitar crescendo. The shifts in tone (and style) will be too much for some, but I recommend this album for the excellent first half. Also, Estrada needs her own album to highlight that angelic voice.