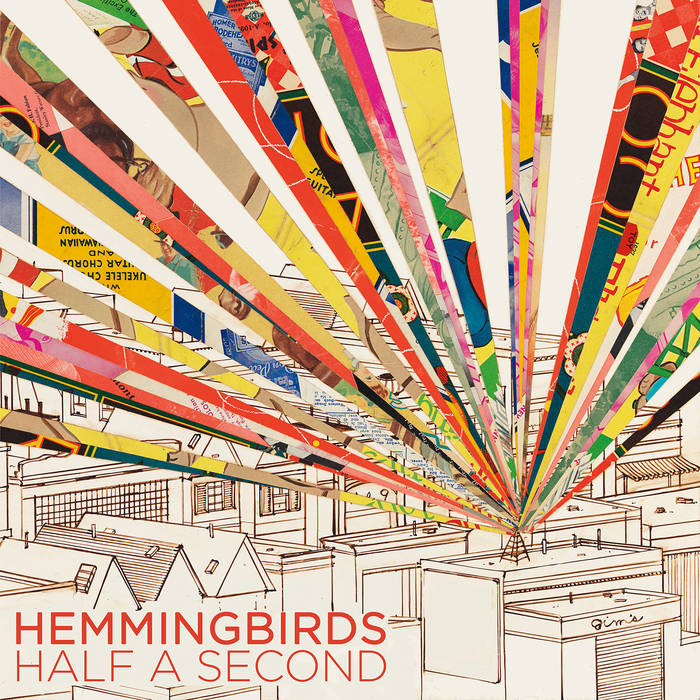 Hemmingbirds "Half A Second"
Chicago's Hemmingbirds began as a solo project of singer/guitarist/violist Yoo Soo Kim, but has since emerged as truly talented band. On this latest EP, its blasts out of the gate on the title track a blend of indie rock and catchy power pop in the chorus. It grabs hold and doesn't let go with subtle layers of instrumentation and balanced noise. "Mess of Things" follows with its tribal beat and rhythmic guitar riffs, in fact the album notes specify that it "isn't necessarily a concept but more so a feeling. "
"Stay" has some dissonance and a repeating synth loop that reminded me of Tokyo Police Club a little, with a quiet break in between the frantic drums, and it ends with the solid ballad "Lover, You're Out There" but even here the instrumentation drowns out the piano and lead vocals at some point. While way too short, this EP is highly recommended and worth repeat listens.


Nate Leavitt & The Elevation "Someone Send A Signal"
Not power pop, but solid alt. country and blues pop. Nate Leavitt and bandmates entered the studio at Studio A in Somerville, Mass and coaxed out the spirits of Neil Young, Wilco, Butch Walker and even Alex Chiton here. "Relieve Me" opens up a painful story with longing in each riff and organ chord. It builds in intensity with each verse, and Leavitt's guitar work is exceptional here.

The ballad "When I Was With You" is a detailed love story where both people connect to the music and then separate. "Take Me Back" is a rousing layered guitar gem with a catchy chorus that hits the sweet spot. Unfortunately, that bit of optimism is followed by mid tempo wallowing in sadness and then on the title track, moving on after heartbreak. "I Can Breathe Again" is emotionally draining, but ultimately this themed album is a gorgeously produced and performed. Highly Recommended.