Pretty Voices "Jangular"
St. Petersberg's Pretty Voices delivers a solid punk pop and the song "Scenius Genius" opens with a matter of fact introduction "So many bands, so many choices, take us home tonight because, we are the Pretty Voices!" The band reminds me a little of Adam Marsland's band Cockeyed Ghost from the late nineties but with a garage rock aesthetic.
Guitarist Nick St. Hilaire's sing-talk "Britney" and "Mean Song" are a catchy pop nuggets with a Ramones-like touch about girls who just won't give up and are "f*ckin' sad." Also recommended is the love song to vinyl  "Crackle Pop," and steady riffs on "El Camino." It's all done with an authenticity and quirkiness that brings to mind of the all American band jamming in a typical teen party during "House Party." Definitely worth checking out.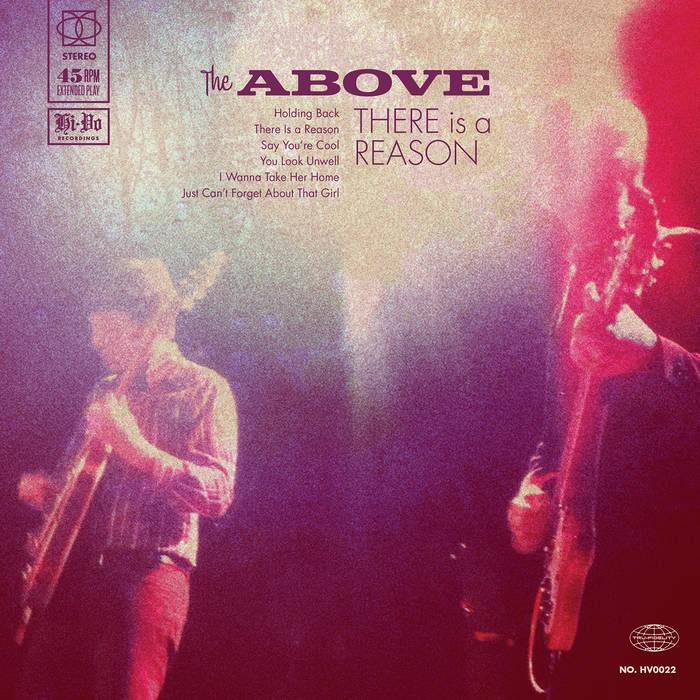 The Above "There is a Reason"
After 2 years Brooklyn's best retro rock band is back. Following up the brilliant Waterbury Street, The Above have a solid six songs that fit squarely in the British Invasion era style, but most notably Ray Davies and The Kinks on the opener "Holding Back." Next "There is A Reason" and "Say You're Cool" expands the sound further to emulate Traffic, The Doors and The Byrds. Just check out those harmonies on "Just Can't Forget About That Girl" and you'll be a fan.
The band combines all these influences to give us something unique and familiar at the same time. The cool Rn'B style on "You Look Unwell" is highlighted by a blistering guitar performance. For fans of mod power pop and great songwriting this is essential and only available on Bandcamp. Highly Recommended.