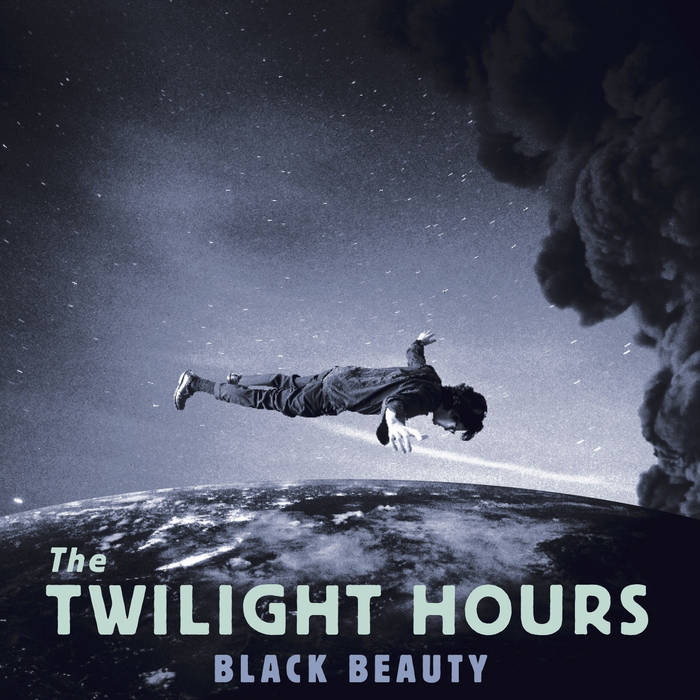 The Twilight Hours "Black Beauty"
Minneapolis, MN musicians Matt Wilson and John Munson have a 20 year partnership. They started in the late '80s with the psychedelic band Trip Shakespeare, which also featured Matt's brother Dan (who went on to form Semisonic with John, charting a hit with the song "Closing Time") and Elaine Harris. These veterans are back in The Twilight Hours, and Black Beauty really packs a melodic punch. 
The sound of the band is lushly produced classic pop that combines folk-roots guitars with early Beach Boys. Dan Wilson vocals are amazing as he opens with brilliant harmonies in the catchy "Help Me Find A Way," and you'll swear he's part of that other Wilson family. It continues with the cascading "Maybe" a mellower tempo and the brilliant "Troublemaker" is an epic melody that adds heavy guitars for a perfect single. "Sound Waves" and "Flow" have a different structure, similar to Field Music with its sophisticated rhythm. The albums middle sags a bit, but remains compelling with folk ballads like "Rain," and the big single "Sioux City Swinger" is a perfect summer song with layered arrangements and soaring harmonies. Highly Recommended.


Happiless "Happiless"
Mike Benign (Mike Benign Compulsion) teams up with Allen Keller to form Happiless, and the first song "Some People" explains the term. It's for those who wait "for tragedy to strike. They want sympathy, they love to burst into flames and die." The melody grows similar to "All You Need Is Love" but with a modern cynicism and misanthropy.
Several songs celebrate deep sadness with gorgeous melodies and Beatlesque arrangments. "Sleepyhead" is a fantastic ballad worthy of Badfinger and "Hopscotch Town" is a bouncy slice of pop confection. "Pill Called The Disaster" and "Stranger To Yourself" are more influenced by late '80s Elvis Costello and Bob Mould, with its aggressive melodies. No real filler, as each track coaxes out the darkness like on "Anonymous Band" and "We Let Our Story Tell Itself." A excellent debut from a talent pair and highly recommended.