Big Star "Complete Third"
Big Star's third album is a big deal in that it appealed to fans outside of its loyal power pop base, and its raw emotions cemented the band's legend. At this point the band was cut in half, with Alex Chilton and Jody Stephens doing what they really wanted, commercial considerations be damned. Chilton's lyrics showcase deep depression and frustration, and his vision was highly influential in the development of alternative rock, still felt decades later.
Recorded in 1974 but not released for the first time until 1978, Third would be subsequently re-released, renamed and re-sequenced many times over the years. While some demos and alternate versions and mixes of songs have dribbled out on various compilations, all extant recordings made for the album are presented for the first time on Complete Third. This definitive collection boasts 69 total tracks, 29 of which are previously unheard session recordings, demos and alternate mixes made by producer Jim Dickinson and engineer John Fry. The set allows the listener to track the creation of the album from the original demos, through sessions and rough mixes, to the final masters of each song. The box set contains extensive notes from original participants and artists influenced by Big Star. It's comparable to The Beach Boys Pet Sounds Sessions in terms of its thoroughness.
While this may be overkill for the casual fan, this is a "must have" for serious Big Star fans and music audiophiles. Highly Recommended.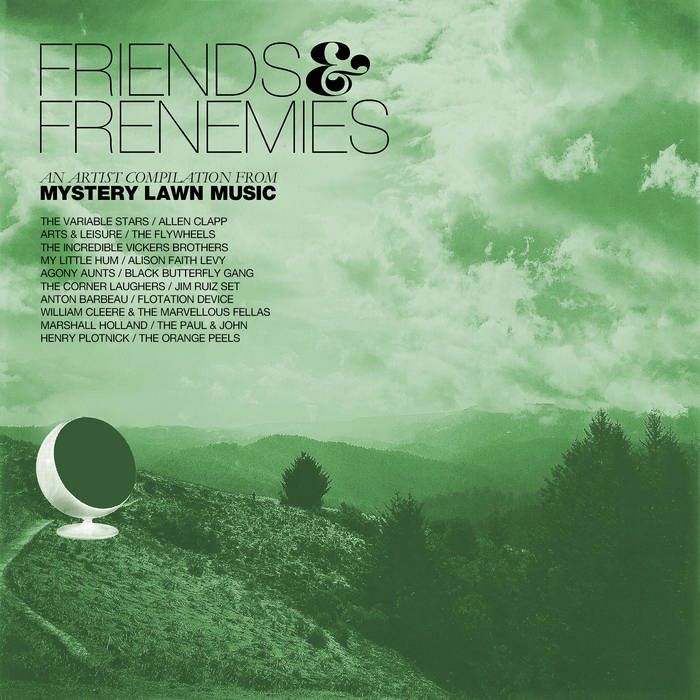 Assorted Artists "Friends & Frenemies"
Mystery Lawn is a Northern California label that's home to many great West Coast power pop bands like The Orange Peels, The Agony Aunts, The Corner Laughers, Anton Barbeau and more. But what I love about a compilation like this is I can discover other bands I have not heard before like The Variable Stars on "The Lights Above Los Gatos" and the light airy vocals of Arts & Leisure on "Can't Breathe." And its not all rock and pop, examples of classical (Henry Plotnick) or folk guitar (Black Butterfly Gang) are featured too.
If you dig harmonies and female lead vocals you will love The Flywheels ("Counting To Eleven") and Alison Faith Levy ("Rainbow Tunnel") who clearly channels Jackie DelShannon. While not everything here is as infectious as "Oh Please" from the brilliant Marshall Holland, I didn't really find a really bad track among the 18 songs on display here, and many are exclusive – so pick this one up! Highly Recommended.