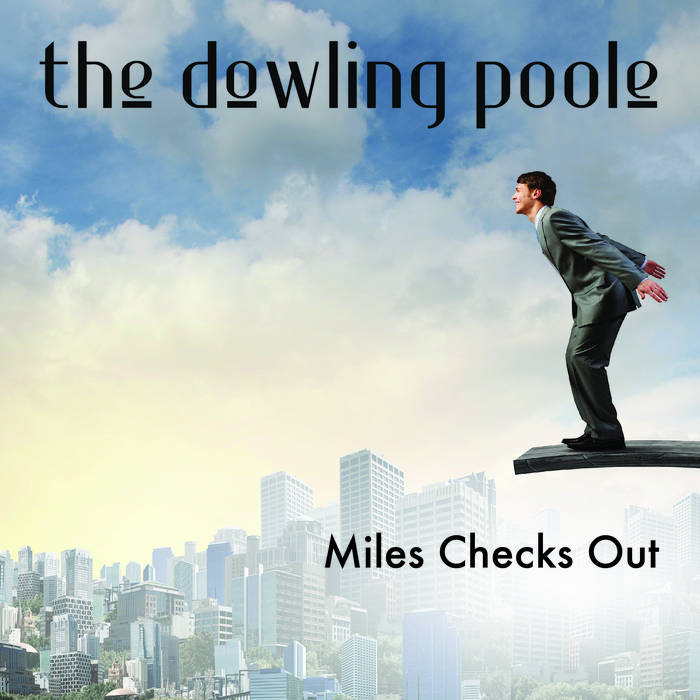 The Dowling Pool "Miles Checks Out" and "Bright Spark" EPs
Fresh off of the band's spring LP One Hyde Park, the duo of Willie Dowling and Jon Poole deliver a pair of singles, buttressed by 4 live tracks from recent Manchester concerts. Combined its a fine addition to your Dowling Poole collection, and while the singles "Miles Checks Out" and "Bright Spark" are fine B-sides, its the live tracks that are the biggest surprise.
"Miles Checks Out" is a jaunty melody, with bossa nova beat and soaring vocals. But the live tracks (all from the debut album Bleak Strategies) are enthralling. "Saving It All For Saturday" and "The Sun is Mine" removes all the heavy production work and lets the melody stand alone with keyboards and vocal harmonies. It proves just how damn good Dowling and Poole's songcraft is. "Bright Spark" is a very XTC like bit of psychedelic pop, with at least 5 different melody lines jammed into its 3 minutes and 25 seconds. Overall, this should've been combined into a single EP but its highly recommended you get both.


Vaudevileins "Magician"
Review by Mike Olinger: Chicago-based Vaudevileins specialize in the kind of straight ahead rock n roll that has all but disappeared from the Top 40 landscape. Their vibrant, crashing guitars help the energetic songs blast along, only breaking to give room to distorted solos and throbbing drums.
The first half of Magician hammers along at break-neck speed, spiced with Midwest punk harmonies that are surprisingly tight. The second act kicks off with the highly melodic "Hell Jazz" and progresses with more dynamic riffs and measured musical offering like tape echoed ballad "Devils" which is the album's definitive standout track. Overall Magician is a strong offering that holds its greatest gifts for those who make the journey to the end.