Road To Ruin "Heartbeat from the Next Step"
Brooklyn band Road To Ruin is a dynamic stew of power pop, glam, electro funk and weirdness. The brainchild of musician Miles Stenhouse, it starts with the Alex Chilton-ish "She's A Good Idea" featuring a solid harmony in the chorus. Next, the bass minimalist "Useless" plays out with vocalist Katie Ortiz's seductive delivery.
There are mellow synth-pop tunes, weird stylistic explorations like the Zappaesque "Residue" or the catchy gem "Glad It Wasn't You" pops up. The funky "Bad Dream Blues" has Ortiz leading again with a swagger that matches the catchy bass, and my favorite "Ossipee" is a little mix of Mott, Ween and Les Claypool. Props go to bass players Sam Lubin and  Mike Haldman. Like a box of chocolates, you never quite know what you'll get but its still sweet. If you are like me you'll pick and choose the best goodies here.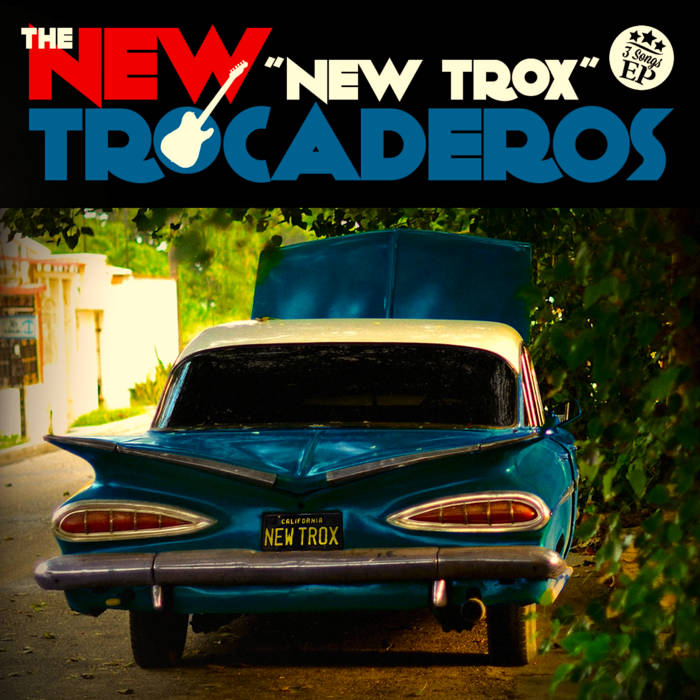 The New Trocaderos "New Trox" EP
The New Trocaderos (Kurt Baker, Geoff Palmer, Brad Marino, Kris Rodgers and Rick Orcutt) have a few bonus tracks off the Thrills & Chills album from 2015 that never released until now.  They made it a cheap bandcamp download that fits nicely into your New Trocaderos/Kurt Baker/The Connection collection. "You Broke My Heart" is classic power pop with a hook filled chorus about not getting the girl. "The Air" is a classic R&B rocker and "Come On Girl" features Geoff and a smokin' piano solo at the break. Highly Recommended.