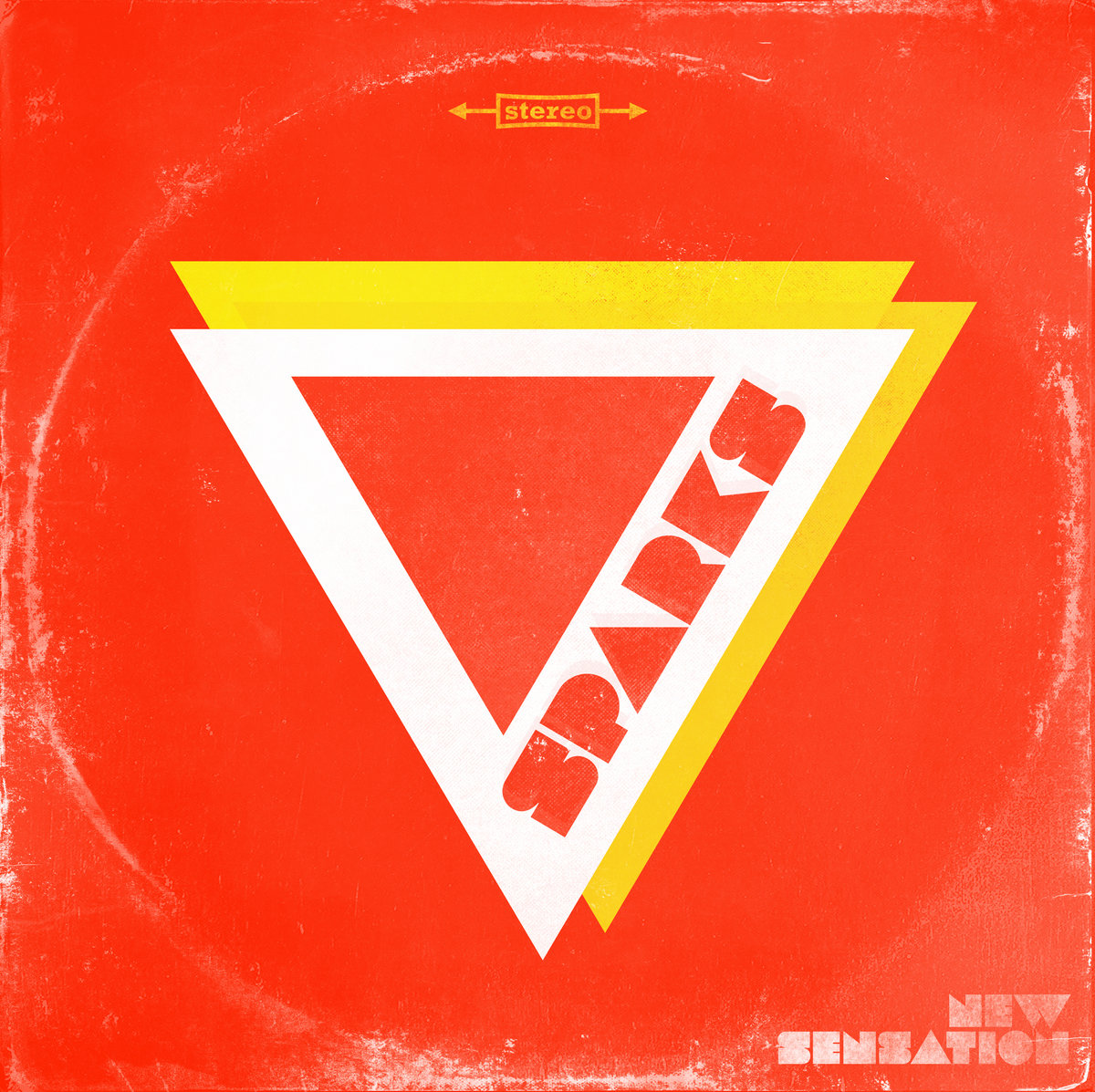 V-Sparks "New Sensation" EP
It has been a long time since this Chicago band has had some new music. The group is lead by Alan Lewis (Vocals, Keys) and Prescott Kagan (Vocals, Guitar) are joined by Zach Duran (Guitar), Sam Libretti(Bass),and Adam Long (Drums). What follows is a dizzying amount of rock n' roll energy and pop smarts similar to The Strokes and Vampire Weekend. "Hey Love" is a hyper-catchy anthem similar to Locksley's "The Whip." But it's no one-hit wonder, as each tune mines the best earworms of the past, as "New Sensation" slowly builds from synth beats and keys into a riff heavy gem similar to The Cars.
More impressive is the glam punk "Death of Star" with wild dramatic guitars, strings, and piano, bringing to mind Queen meeting Green Day. You'll hear the T-Rex/Bowie strut in "Sebastian," with Brian May guitars ringing along. It effortlessly blends the old and new without sounding like a cheap homage. Each song is a winner and my only beef is that it's merely a 6-song EP. Get's my first nod to the top ten EP list of 2017. Get this one!


Goodman "Vicissitudes"
NYC's Michael Goodman is back after a year-long break with a new LP. The title is defined as "a change of circumstances or fortune, typically one that is unwelcome or unpleasant." Despite the amateurish cover art,  "She Sez" is a deceptively brilliant opener that moves from dissonance to melodic rock quickly, with its fuzz guitars picking up the catchy chorus. But it's also clear these are break-up songs, "Modern Girl" talks of "misdirected rage and sexual anxiety."
Each song is well-structured, as Goodman has found his sound here on "Weathervane" a mix of anthemic melody and post-rock distortion. Lots of highlights here; "Hourglass," the catchy bass backbeat and handclaps of "Hiccup" and the Velvet Underground meets Brit-pop gem "Love Alone." Highly Recommended.