King Washington "Potential"
Los Angeles-based rock group King Washington is one of the most polished bands today, playing with a soulful passion and solid craftsmanship few can match. While "My Reflection" is a suitably understated opener, it tees up the amazing harmonies in the chorus of "Superman" guaranteed to give goosebumps. This is followed by the grand love song "Evelyn" played with layered guitars and that deep bass, recalling a Brian Wilsonesque majesty.
However, those great moments are settled between lesser songs, like "Love Be Gone!" and "Nowhere's Hard To Find." Surprisingly the band excels at slow building epics "Hey Boy" and "I Wouldn't Laugh About It," that starts very quiet and builds up into a rich, loud tapestry of sound. "Where You Belong" is a solid gem that draws from folk and alt-country-rock, sounding like they have claimed the mantle once owned by The Eagles. This feeling is reinforced by the slide-guitar closer "Climb Out Of The Valley." Overall, this band is just too talented to ignore.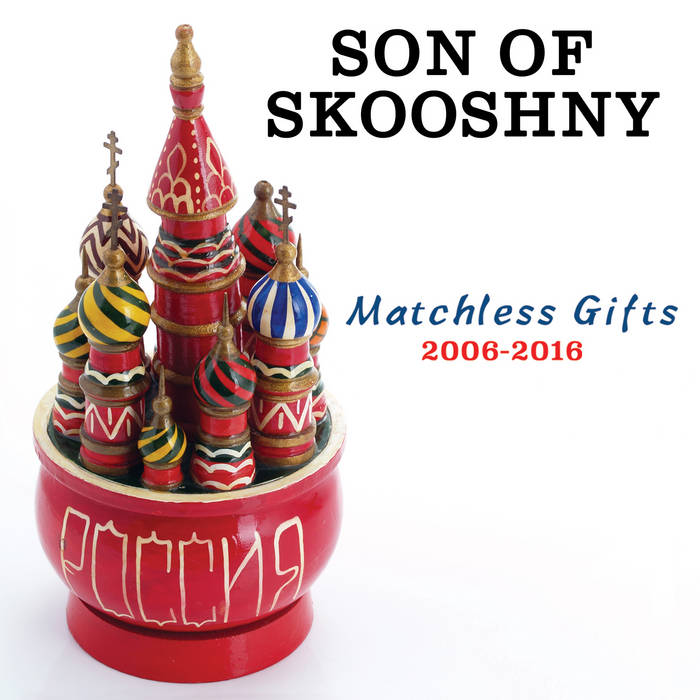 Son of Skooshny "Matchless Gifts 2006-2016"
While I don't often review "greatest hits" packages, I will make an exception for the underappreciated Son of Skooshny. Son of Skooshny is a spin-off featuring Skooshny frontman Mark Breyer with producer–collaborator Steve Refling, then add the rest of the band; Bruce Wagner (guitar, keyboards, vocals), and David Winogrond (drums).
What sets this band apart from the rest is the modest approach and handcrafted jangle stylings to roots rock that compares well with Tom Petty, REM and Wilco's Jeff Tweedy. Many favorites are included in the retrospective of the last ten years, mine are "No Ho," "Dizzy" and "Knee Deep." But you'd be hard pressed to find a wasted note here. Highly Recommended.