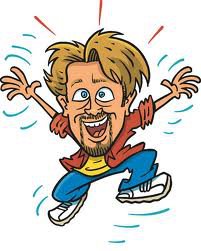 You know, there simply would not be a Power Popaholic blog without the existence of one man. That would be Bruce Brodeen, founder of Not Lame Recordings. When Not Lame started in the 90's, I was instantly hooked on the music they were selling. Bruce developed a devoted and rabid following, and his mail order fanzine/catalog was always read cover to cover for the latest power pop. Luckily, the genre was also going through a huge renaissance during that time. Artists like Jellyfish, The Posies, and Matthew Sweet got on the radio airwaves, but fewer heard the joyous sounds of Myracle Brah, The Shazam or Martin Luther Lennon. Not Lame along with the Audities mailing list was one of the few resources you could count on to discover "new" bands that fit the power pop genre. Much later Bruce went online with his own site, Pop Geek Heaven.
Through Not Lame, I also met up with David Bash who ran the music festival International Pop Overthrow. It was the only time I met Bruce face-to-face, along with the band Blue Cartoon in a small bar in New York City. My brother and I got to the show early and we were lucky enough to talk about the IPO artists and I tried to pry out any information on upcoming acts. After a decade of buying music, going to shows, and being a general "fanboy" of the genre I decided to blog about it. Mr. Bash inspired me to follow his footsteps with Power Popaholic Fest, but that's another story for another day.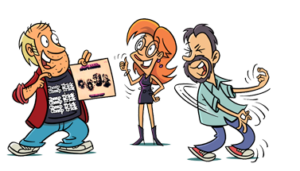 I write today to wish Mr. Brodeen a glorious retirement at the end of this year. He has earned it and spawned a dedicated legion of power pop evangelists. There are still so many bands Bruce knows about that I haven't explored, his Lost Treasures and Jangle Pop gems along with other rock bands that deserve to be heard. And the power pop community he helped cultivate will never be the same without him.  Best of luck Bruce, what ever you do next I'm sure it will be super, duper, highly recommended!