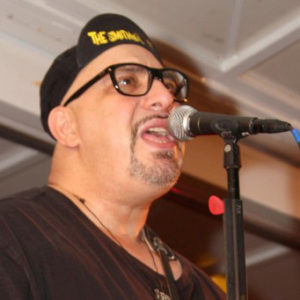 Pat DiNizio, the lead singer and songwriter of The Smithereens, died on Tuesday December 12, 2017. He was 62. On The Smithereen's website, his bandmates wrote, "Today we mourn the loss of our friend, brother and bandmate Pat DiNizio. Pat had the magic touch. He channeled the essence of joy and heartbreak into hook-laden three minute pop songs infused with a lifelong passion for rock & roll. Our journey with Pat was long, storied and a hell of a lot of fun. We grew up together."
DiNizio formed The Smithereens in 1980 with Jim Babjak, Dennis Diken and Mike Mesaros. When bassist Mesaros left the band in 2006, he was replaced by Severo Jornacion. The band was inducted into The Power Pop Hall of Fame last year.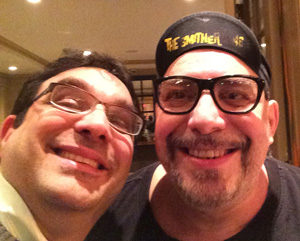 I was lucky enough to meet Pat in 2015 at a small show in Glen Cove where he told his life story and sprinkled in some Smithereens songs with an acoustic guitar. He held the audience spellbound for the entire show. We talked before the show a little, and he was very friendly and approachable. He was suffering from health issues and was very self-conscious about his weight, to the point where he did not want photos taken except in "close up." Here I am doing a selfie at a terrible angle, but Pat took it in stride. He seemed to be active in many outside projects, politics, and still played solo and with The Smithereens regularly. It's like he didn't want to slow down, but go out swinging. God bless, Pat — you lived the dream.