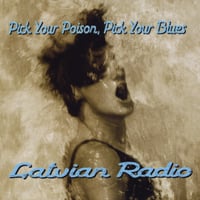 Latvian Radio "Pick Your Poison, Pick Your Blues"
New York musician Patric Westoo returns with Latvian Radio's new album Pick Your Poison, Pick Your Blues. Its a tighter approach to songwriting as well as mixing power pop, alternative rock, and vintage mod styles. "Paranoia" is a catchy bass melody with a grunge backing texture that reminded me of Allen Clapp (Orange Peels). "Four Letter Word" is a fun retro Kinks-like single that's great to dance to and "Dichotomy Of Disbelief" adds some horn accents to its dark melody.
Additional highlights include "Observations In A Major Key" and "Radio Riot." It attempts a punk song "Shake The Tree," but Patric fares much better with rock and roll melodies on the impressive "Tug Of War." It sounds like the band is testing out its new sound, and it's not afraid of experimentation. This LP definitely has some winners on it, so check it out.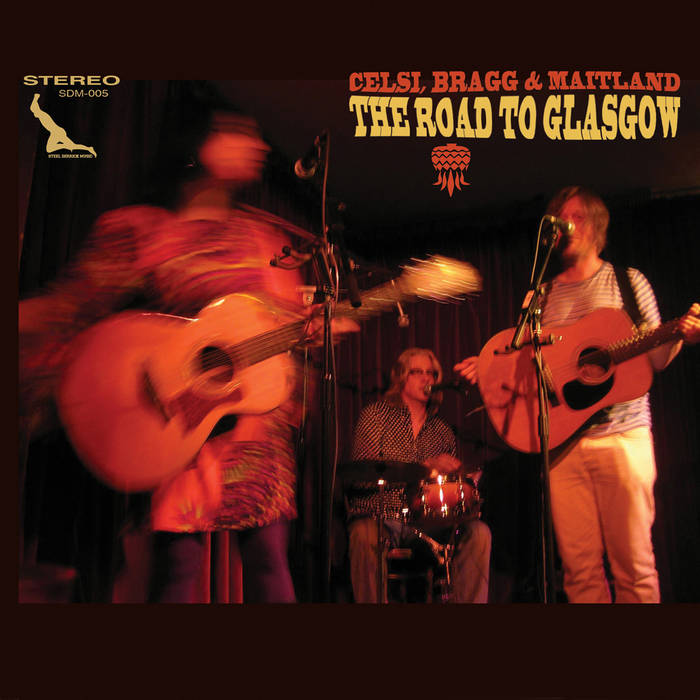 Celsi, Bragg & Maitland "The Road To Glasgow"
Los Angeles artists Anny Celsi and Nelson Bragg team up with Dublin's Duncan Maitland to form a high-energy trio that plays rootsy Americana and Byrdsian jangle pop in perfect combination. "The Second Summer Of Love" is a great start, with Celsi's lead encouraging a return to hippiedom telling friends "to grow their hair long again." Next Maitland's "Heavenly Day" has a wonderful chorus full of rich harmonies and layered instrumentation. Bragg is featured covering Paul Kelly's folk-pop "To Her Door,"  and the infectious strumming draws you in.
The trio has some live tracks that are just as cleanly performed as the studio songs. These songs are excellent examples of experienced musicianship, and the trio works well on Anny's folkie "She Belongs To Me" and the dreamlike harmonies on "The Bright Lights of Glasgow" is a compelling Irish hymn. Highly Recommended.