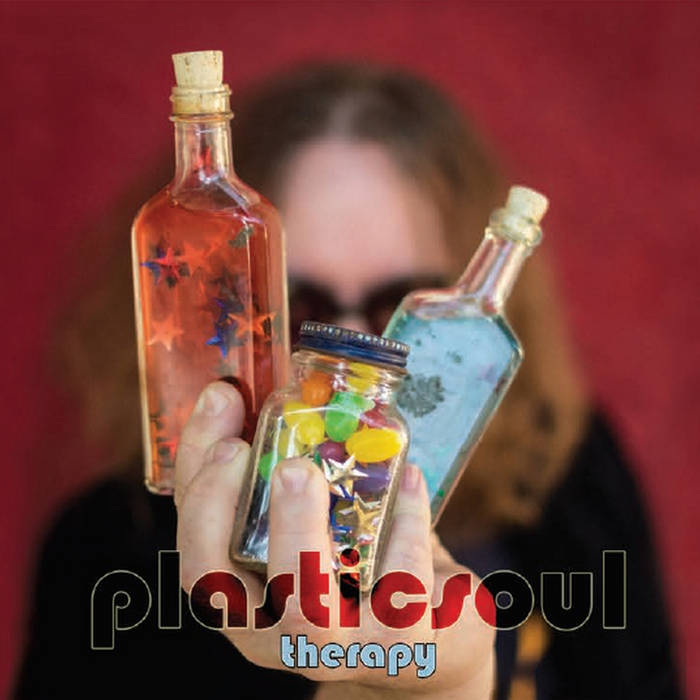 Plasticsoul "Therapy"
Steven Eric Wilson took his sweet time to deliver Plasticsoul's follow up to Peacock Swagger. The opener "My Heavy Soul" is the calm before the storm, the title track screams out with Wilson's trademark heavy riffs. "They All Died Pretty" is another melody thick with layered guitars and "In Her Raincoat" adds layered harmonies to the Cheap Trick meets Big Star-like jangle.
For all the greatness of the best Oasis song Noel Gallagher never wrote "Come Down From Your Raincloud," it takes a few curious twists. The forgettable bossa nova tune "The Girl of Many Tribes," and the long "King of Hash" resemble Anton Barbeau's experimental side. Thankfully the fast paced "Monkey On A Stick" brings things back with shades of Led Zepplin, and the fantastic "Keeping A Light On" and "Biff Bang Pow" take it to the next level. Overall, worth the wait and makes my nominee list for best power pop album of 2017. And hopefully, it won't take another 8 years to deliver another album like this one. Highly Recommended.


Cotton Mather "Wild Kingdom"
Robert Harrison's mystical songwriting quest to create 64 songs that correspond with the 64 hexagrams of the 3,000-year-old Chinese book "I Ching" continues from last year's The Death of Cool. The new LP's opener "The Cotton Mather Pledge" is unapologetically power pop, with a fantastic guitar riff alongside its fuzzy synth and strutting vocals. The songs all vary in style, like the pop hook of "Hide yourself from me…" in the chorus of "Fighting Through" to the brooding, bass-led "High Society" where the instrumentation reaches a blistering piano crescendo.
Overall no real duds, and plenty of great catchy rock in "Better Than A Hit" and "Girl With A Blue Guitar."  A few songs make an effort to tell a bigger story, like "King William" with its Lennonesque approach or the slow psyche-pop march of "The Army" deserve multiple spins to stick. And that may be the biggest complaint here, as good as it is – no song stands out or digs into your head immediately. Still, a very highly recommended album.