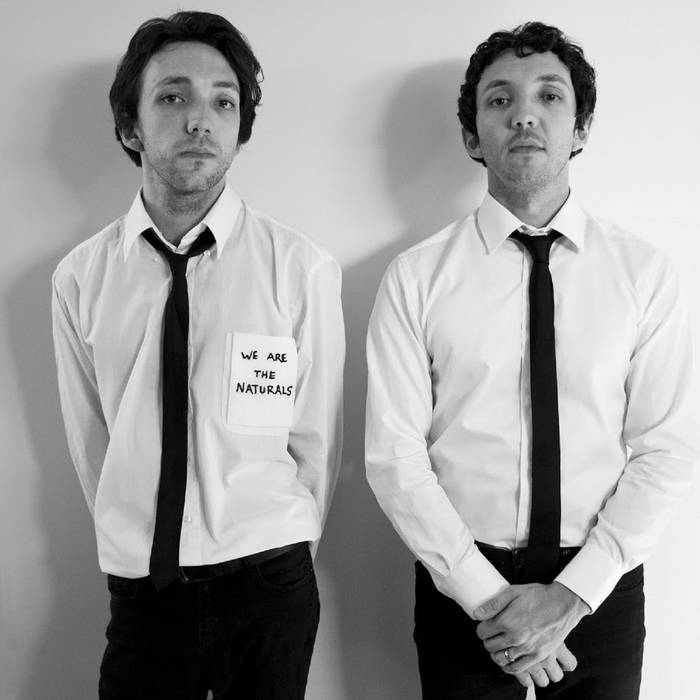 The Naturals "We Are The Naturals"
Brothers Aaron and Keiren Jolly are The Naturals. Having "discovered" The Beatles, The Kinks and The Zombies in their teens, they have faithfully developed their craft through a 1960s rock and roll framework. It's tough to create catchy originals, that could've been big hits in another era – but The Naturals make it sound so easy.
The intro "We Are The Naturals" is gleefully anachronistic, followed by the psychedelic backbeat of "I Don't Need A Car," laying in the Farfisa organ and guitar. There simply isn't a bad song here, the jangling "Out of My Head" and the driving riffs of "Billy" remind me of The La's. For sheer joyful power pop just listen to "Mary Go Round" and the awesomely stick-in-your-head-forever "Pretty Young." The songs are brilliantly melodic with the traditional boy-meets-girl theme. Fans of retro bands like The Above or The Weeklings will not want to miss this one. Highly Recommended.


Phenomenal Cat "Pop Wasteland"
Pop Wasteland is the soundtrack for a graphic novel by the English rock band Phenomenal Cat. The story is about a man named Albert Blood who finds himself swept along in a crusade against a dystopian society. The album's spoken parts are narrated by British actor, Kenneth Colley (Star Wars, The Life of Brian).
The mood is an amalgam of Neill Blomkamp's work (Elysium, District 9) with just a touch of Mr. Roboto. The opener "Albert Blood" describes the post-natural disaster scene with horns and guitar, as Albert is shuffled into his prison-like surroundings to a Mod beat. The music is inventive as "Satellites" rocks, and the scratchy demo "Sugarloaf Hill" is the water damaged cassette our hero listens to. The title track is a nostalgic look back on rock and roll, with a saxophone lead. The production is impressive, standout tracks include; "Welcome To Suburbia," the glam rocker "Fade In/Fade Out," and "The Dead Seekers," which brings to mind The Dandy Warhols. Overall the gloomy thematic approach lacks variety, but the good news is this is a "name your price" download and with a $3 graphic novel it's a bargain.