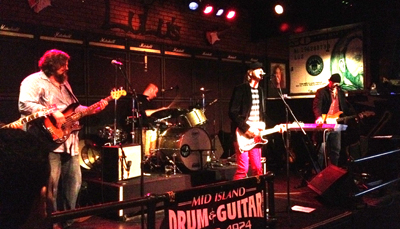 It was a great night of music and a real treat to run Power Popaholic Fest. Things went as smooth as can be, and even though attendance was light early, it filled up as the night continued. We started with a solid performance from Buddy Love, who did a soundcheck with Gary Glitter's "Rock and Roll" and then got the audience cheering for the ballad "Crying Town" and "Little Sheila." Jeff Litman took the stage next and all by himself had the crowd spellbound by his renditions of "Outside" and "Over and Over."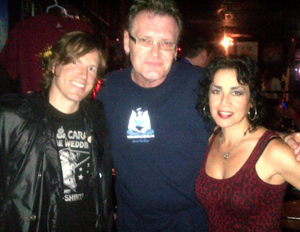 Jana Peri looked great and belted out some new songs she's been working on, but also included crowd pleasing favorites like "I Wanna Rock." I was honored to welcome the prolific Lane Steinberg next. He played selections from his new CD with David Grahame including "Crazy Maisie" and "Layabout" from his band 8×8. After his set, Lannie Flowers arrived with a five piece band (including keyboards) and brought the audience to a frenzy with selections from his new album New Songs Old Stories.
Lannie was warmly received and then The Heatless Devils took to the stage, they took everything up a notch with their own set of hard charging rock and roll. Shortly after a spirited version of "I Blame You," the special guest Mark DiCarlo (Fuzzbubble) joined the band as they performed covers of The Records "Starry Eyes" and Cheap Trick's "C'mon C'mon."  The evening was capped by a laid back acoustic set by The Turnback, who played new selections from their upcoming EP. The sound quality was excellent and it was great to see the enthusiasm of fans enjoying original music by these talented artists. I will have more photos to show and videos up on YouTube soon.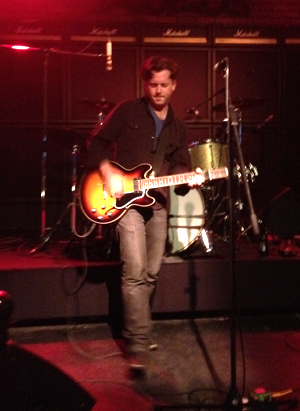 Overall it was a great experience for both me and the bands involved, and I intend to build on this for an even bigger Fest next season. Once again I wanted to thank all the bands involved, and our great sponsors: Mid Island Drum and Guitar, Lulu's Village Pub, and 11L Radio New York International.