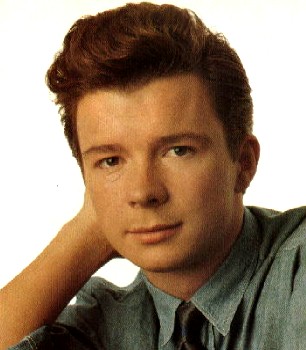 Rick Astley's undeniably huge 1987 hit, 'Never Gonna Give You Up' made him a worldwide success and resulted in over 40 million worldwide record sales within the next six years. Rick Astley still performs regularly and is available for bookings through MN2S Agency.
Born in Lancashire, Astley began his career in music at just 10 years of age where he started out singing in the local church choir, but, while at school, moved on to performing regularly with a number of bands and eventually came to meet local guitarist David Morris. Having left school at 16, he began work for the market gardening business run by his father and continued to play drums in bands like Give Way and FBI.
It was with FBI that Rick Astley first hit upon musical success in 1985, when Astley was appointed lead singer of the group after the previous singer left and the guitarist Morris chose instead to pursue a career in hairdressing. Astley was scouted by Pete Waterman who brought him to work at RCA Records, where he spent his time as little more than the "tea boy" while Waterman, Mike Stock and Matt Aitken trained him for a performing career in the music industry.
His first single 'When You Gonna', with Lisa Carter, unfortunately met with little success but it was followed up with what would become a legendary global hit, 'Never Gonna Give You Up'. The track was released to the public in August 1987, having been recorded eight months previously on New Year's Day, and immediately shot to number 1 in the British charts and became the best-selling single of the year. Not only successful in the UK, the song saw success all over the world hitting the number 1 spot in 24 countries, and was eventually voted Best British Single and at the BPI Awards (now called the Brits) in 1988, accompanied by a live performance in front of 100 million viewers.
Astley followed up his huge global impact with a song originally recorded by O'Chi Brown entitled 'Whenever You Need Somebody', which shot to number 1 in seven countries in Europe and was number 3 in the UK charts. The single was taken from the eponymous album from 1987 – an album that contained four tracks penned by Astley himself. The record was a great success, hitting number 1 hit in the UK and Australia, number 10 in the US as well as earning 4x Platinum status in the UK and Canada, 2x Platinum in the US and amassing over 15 million worldwide sales.
The album also included a Nat King Cole cover 'When I Fall in Love' which was involved in a vicious competition for the coveted Christmas number 1 spot. a tactical move from EMI however, prevented the song from getting to the top spot – the label released the original so as to slow down sales of the Astley version, allowing the EMI represented Pet Shop Boys to clamber to number 1 in the yuletide period.
The single 'Together Forever' soared to number 2 in the UK charts after its release in 1988, narrowly missing out on number 1 to Kylie Minogue's 'I Should Be So Lucky', but hit the number 1 spot in the US, cementing Astley as part of only a small group of British musicians to gain significant success across the pond. The album's last single again performed well in North America, hitting no.10 in the US and no.1 in Canada.
Despite fantastic performances in the charts, Astley was the recipient of a backlash from the british media, accused of being nothing more than a poster boy and puppet of the Stock Aitken Waterman production team. After the negative attention Astley left Stock Aitken Waterman to work on a more soul orientated solo album, having already proved his song writing abilities on his previous album. The 1991 release 'Free' enjoyed success in the UK and the US, and included a collaboration with none other than Elton John, but after releasing 1993's 'Body and Soul', Astley bowed out of the music industry and the public attention that came with it.
Following a long hiatus from music, Astley returned to the fray in 2002 with new material and a world tour, enjoying warm receptions in countries all over the world, and is available for bookings via London based music booking agency MN2S.
####
This is a partnered post that contains affiliate links. Full disclosure here.