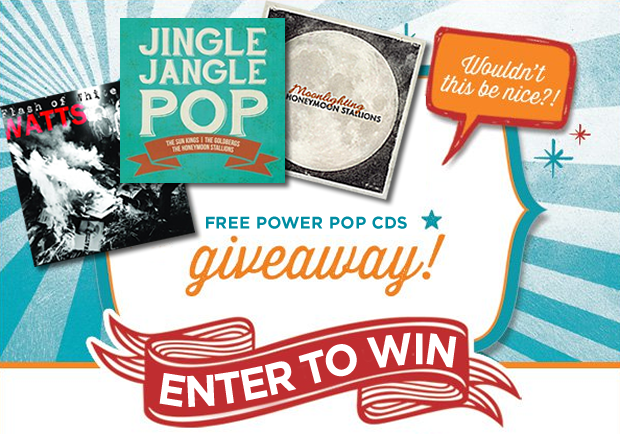 FREE TO ENTER! This contest is sponsored by the Power Pop Hall Of Fame ™. Now is your chance to win! Submit your name for a chance to win a set of three power pop CDs. The CDs are:

A random drawing will take place at the headquarters at the Power Pop Hall Of Fame ™ on December 31st, 2015. All entries must contain a valid e-mail. Winner will be contacted by e-mail and must have a mailing address within in the United States.
Fill out my online form.
Online contact and registration forms from
Wufoo
.
Disclaimer: Winner will be displayed on January, 2, 2016. Power Popaholic may be in touch by e-mail to let you know about concerts, events, and related products. We will NOT share your information any with other persons or entities. If you do not wish to subscribe to our list please contact us to unsubscribe.