S.L.D. "Indigo Gray"
I'm extremely happy to hear that this project finally comes to fruition. A musical collaboration via email between two long lost cousins, Paul Costanza and Tom Parisi from Brooklyn, NY that started as a small EP several years ago. Not only are the "Sounds Like Digging" EP tracks re-worked to sound even better, a treasure trove of new music is packaged into this remarkable debut album.
Paul's crisp vocals are supported perfectly by Tom's guitars on the catchy opener "Do Or Say." The Beatles influence is strong on "Kindergarten Sky," and the easy going vibe of "Can You Feel It" adds a modern psychedelic touch. Fans of Klaatu and Electric Light Orchestra will also hear influences on "Long Long Gone" and "Free At Last." Tom shines on the solo between the chorus on "So Glad," and the pair of piano pop melodies dedicated to girls ("Jenna" and "Stephanie Told Me") burst with optimism and brilliance. Each song here is a keeper with strong melodies and rich production, so no filler here – in fact its like a collection of hit singles. Highly Recommended and makes my top ten best album list for 2016.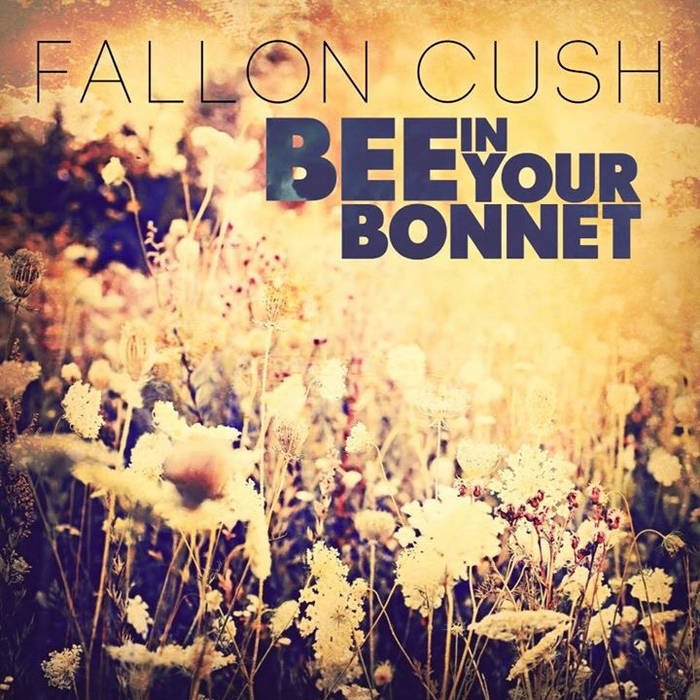 Fallon Cush "Bee In Your Bonnet"
Fallon Cush is the vehicle for songwriter Steve Smith, a veteran Sydney musician that has dabbled in power pop, but really has great success with melodic rock Americana style. Influences heard are mainly Bob Dylan, Tom Petty, The Band and The Byrds. This new LP has Steve, Glen Hannah (guitars), Scott Aplin (keyboards) and Josh Schuberth (bass, drums) along with backing vocalists Suzy Goodwin and Stephanie Grace to round things out.
It starts out with the slow build of "There's A Dark Side To That Moon," but you notice the rich sound and production once the chorus kicks in. The piano and jangling guitars lead "Less You're Near," and even though the style is Dylanesque, it clearly sounds like original Fallon Cush. Some brilliant music follows; "Kings Ransom" is a mid-tempo charmer and slow ballad "For Too Long" is a wistful memory that sticks with you. And the album is even stronger after the mid-point with the melodic "The Honeycomb" and excellent title track. One thing I've noticed about Smith's music over the years is that he gets better with each album. Highly Recommended.