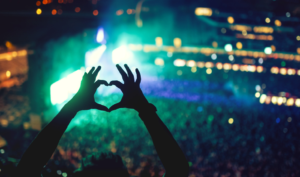 Every year, events all over the world see expectant fans hoping to beat the rush and secure themselves a ticket before they all sell out. Unfortunately, not everyone can be lucky, and many are forced to hunt down scalped tickets in order to be a part of the event.
These tickets are already extremely overpriced, so it only adds insult to injury that a lot of the time they're not even authentic. These sorts of scams are becoming increasingly common, and it's a trend that needs to be stamped out before it grows any bigger. Here's how you can avoid getting duped and help to shut down the culture of fake ticket cons.
What Exactly Is a Scalper?
Scalpers are people who mass-buy event tickets in order to sell them for a slightly inflated price once the official vendors have sold out. They prey on people's passions, knowing many regard the chance to see their favorite artists as priceless.
Historically, scalpers could be found hanging around venues before the concert started, pawning off their ill-gotten gains to fans who have been turned away at the door. However, the advent of the internet has allowed them to take their scam one step further. While scalpers would have had to go to great lengths to create fake tickets to sell in person, online they can easily take your money without ever having the product to sell in the first place.
This means that there has been a drastic rise is fake ticket purchases. Whether it's in person or online, it's time to make sure you know how to avoid getting duped next time you buy a scalped ticket.
How to Spot a Fake Ticket
More often than not, a fake physical ticket will be obvious to spot. They are usually printed on low quality paper or the printing will be smudged and faded. However, just because it doesn't obviously look like a fake ticket, doesn't mean it's authentic.
Because of this, it's always sensible to ask to see a physical receipt for the ticket. If they have genuinely bought it firsthand, then this shouldn't be a problem to provide. If they come up with an excuse to avoid having to do so, then another tactic you can use is checking the serial number, or barcode, with the original distributor before you make the purchase.
Not only will this ensure that the ticket is real, it will also help you avoid buying a lost or stolen ticket that has since been cancelled, as companies keep a record of those that have been reported missing.
Choosing the Right Vendor
Obviously, your first port of call is to purchase a ticket from an official seller. Sites, such as Ticketmaster or Live Nation, are always a trustworthy place to start. Although the classic ticket release rush is still a problem on these sites, some vendors are now releasing several batches over time to help ease this issue. Similarly, some have even begun to re-sell tickets from fans who can't make it in an attempt to reduce scalping, so buying these kinds of tickets is a great option to avoid falling victim to a scam.
If you do end up having to turn to Craigslist or eBay, then be sure to look for sellers who are well reviewed. If there are several comments from happy customers and a long history of successful transactions, then you're probably good to go. This option is always preferable to making the purchase on a random website that you've never heard of before.
Making Payments Online
Another unfortunate element of concert ticket scams is that often they're set up in order to collect your payment details and cause even more financial damage. Particularly with tickets sold from fake sites, there's the very real possibility of it being a well thought out data collection scheme. Because of this, it's wise to be extremely stringent when making these sorts of payments online.
It's always best to opt for trusted payment options, such as PayPal, where you are ensured a significant level of buyer safety; if the transaction is made via direct debit, then it's much harder to get your stolen money back. Alongside this, running a Virtual Private Network while browsing potential sellers and making payments is essential. This handy piece of software encrypts your data, so even if malicious hackers are piggybacking these fake websites, they won't be able to steal any of your details.
Don't Support The Problem
Buying scalped tickets is occasionally a necessary evil. No one wants to miss out on the event of a lifetime just because they missed out on the initial ticket release. However, if we ever want to stop mass ticket purchases being sold on for extortionate prices, the best thing we can do is not support the practice.
As scalped ticket prices are beginning to rise, everyone in the industry is worrying about the repercussions it will have on live shows. If the prices get too high, then it's likely that the live music scene will be the one to suffer. So, while it may suck to miss your favorite artist, making the decision to stick to trusted sellers may be the best in the long run.
About the Author: Caroline is an entertainment and online security blogger, who specializes in avoiding scams and getting around geo-restrictions. She hopes these tips will encourage you to think twice before purchasing scalped tickets and take the necessary precautions before you do. Check out other articles by Caroline at Culture Coverage and Secure Thoughts.