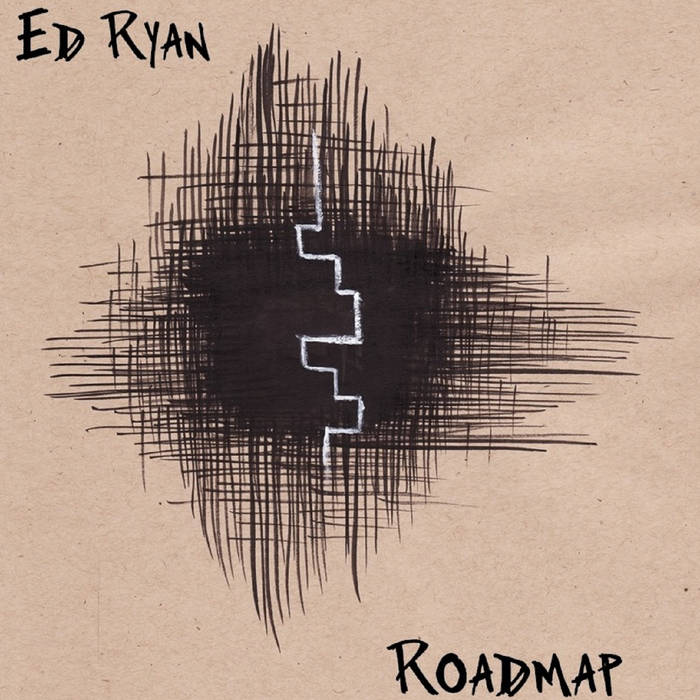 Ed Ryan "Roadmap"
Ed Ryan was songwriter/lead singer/lead guitarist for seminal late 70's NYC power pop band The Rudies and was managed by Hilly Kristal in the late 80's releasing an album on the CBGB label. Roadmap is a much needed re-introduction to Ryan's brand of old school power pop.
"Everything's Gonna Be Alright" is a great rocking theme that recalls the heyday of The Knack, full of hand claps and buzzsaw riffs throughout. "Heartbreak In Disguise" is part Procol Harum and part Stones; stylistically setting it apart from the other songs (in a good way.) "Bridges are Burning" is a standout gem that has a classic '60s songwriting style updated, brilliant harmonic accents reminded me of the Toms. Another standout "Elvis' World" has some great lyric and character study about "What constitutes a weirdo?" with a dense chorus and atonal piano break. The title track is a confessional ballad that really delivers the emotion with each strum of the guitar that builds to epic proportions; with the addition of strings, and a burning solo worthy of Joe Walsh. Highly Recommended.


Porter Block "Hard To See Beautiful"
This New York-based power-pop duo is Peter Block and Caleb Sherman, and their 10-track album was co-produced and co-written by Mike Viola (Candy Butcher.) The LP was recorded digitally in Nashville by Caleb and on analog in Los Angeles, by Sheldon Gomberg (Ben Harper, Warpaint, Joseph Arthur).
The band mixes influences from both British invasion bands and late '70s folk rockers like The Eagles and Neil Young, but the crisp melodies and production recall The Honeydogs as the best comparison. "Heartbreak On My Stereo" has an easy going strum and some descriptive lyrics about " a disapproving look has hard as stone." Even more adventurous is the melody on "Chemical Family" with a strong rhythmic riff leading the charge. There are plenty of great tunes here like "Long Gone" with its a echoing reverb, the shimming dense chorus of both "Nothing Matters" and "It Happens Every Time. The quality of music is very consistent, so no wasted filler anywhere. The poignant "Party Dress" is an excellent ballad that finishes things, and it invites many repeat listens. Highly Recommended.