Wesley Fuller "Melvista" EP
Wesley Fuller is the newest kid on the retro power pop block from Melbourne, Australia with a debut EP.  Full of jangle and 60s influences, the opener "The Dancer" has a glam guitar similar to Sweet and the mid-tempo pop of "Shock Me" is upbeat, but kind of generic.
One of the highlights is the jangling, heavy beat of "Runaway Renee" with its irresistible sing along chorus. The title track is also pretty sweet ear candy with its hand clapped beat and multi-tracked harmonies, and "Change Your Mind" has a that glam beat (think Gary Glitter) and a simple melodic phrase. Check it out.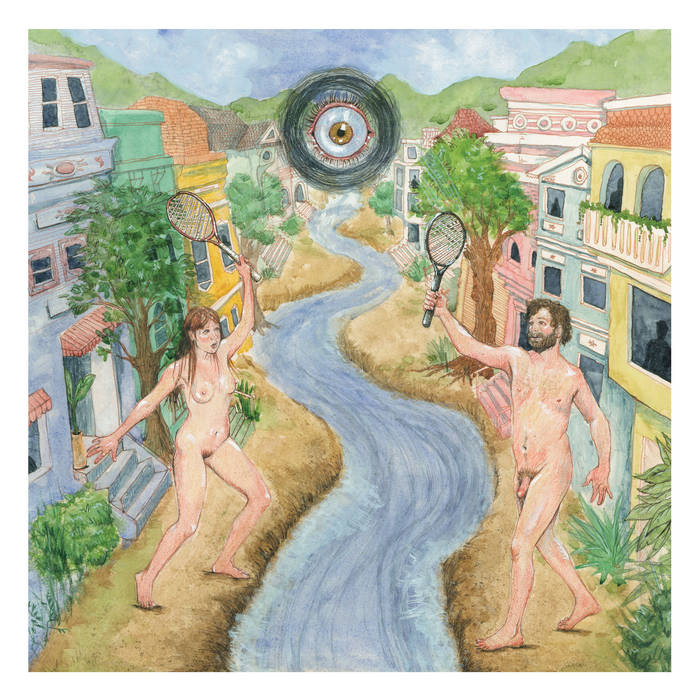 Cool Ghouls "Animal Races"
San Francisco's Cool Ghouls absorb those classic 60's influences on their third album, Animal Races, produced by pop maestro Kelley Stoltz. The band has a roots-garage psyche rock style and the opening title track is the keeper here with its catchy chorus. "Sundial" has a Byrdsian jangle that combines with the ghostly vocals, also makes it an effective song with a gorgeous "ba-ba-ba" coda.
From there we get even more psychedelic on "Time Capsule" which is a bit like re-filtered Jefferson Airplane. The mood is mellower on "When You Were Gone" and the piano led "Days," which has a warmth that belies the lyric "Morning through your window gives you no reason to get up." It gets kind of western with that slide guitar on "Brown Bag," but for the most part its echoing reverb drenched pop. And despite the dark, paranoid lyrics there is a playfulness to each song. Highly Recommended.