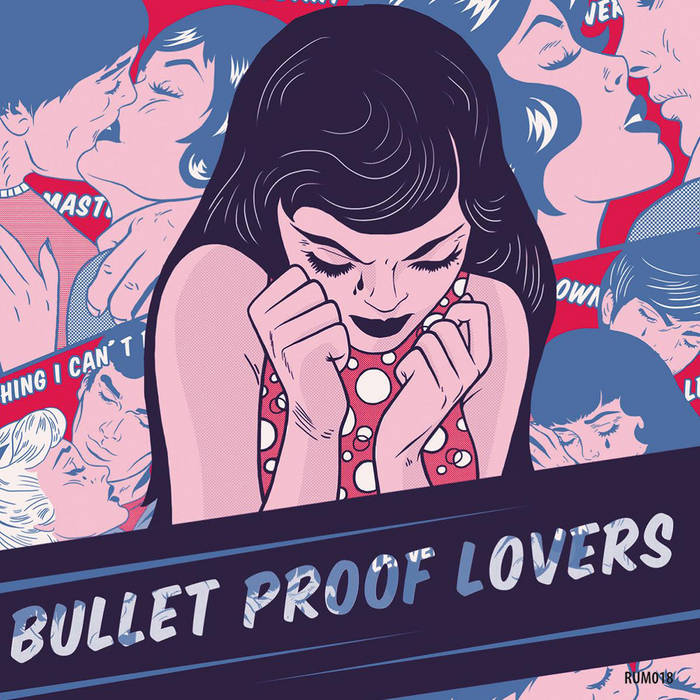 Bullet Proof Lovers "Bullet Proof Lovers"
Kurt Baker is back! This new band boasts the dual guitars of Luiyi Costa and Juan Irazu. The Bullet Proof Lovers come closer to The Ramones than Baker's self-titled band, just straight forward rock and roll with loud guitars, and catchy riffs, as evidenced by the opener "It'll Be Alright." Punkier cuts "Leave Me Alone" and "She's Gonna Leave" are short and sweet.
The best song here "Nothing I Can't Do" uses all the techniques to bring down the house; harmonies, fast tempos, and a driving chorus. "Master of My Destiny" is another well-written gem. Unfortunately the lack of stylistic or tempo diversity can wear the listener down, even with Wyatt Funderburk producing. However this is manna for Kurt Baker fans and I've heard a follow up is on its way.


The Heaters "American Dream"
Before the explosion of girl rockers in the early '80s (The Go-Go's, Joan Jett, The Bangles) The Heaters managed to scrape together a record deal with CBS. The trio of Mercy Bermudez, Melissa Connell, and sister Maggie Connell were a combination of contemporary pop and a throw back to the late '60s girl groups. They failed to generate excitement, and the band broke up. But shortly afterwards decided to go the DIY route (a rare thing at that time) without a label or studio support. Without corporate masters over their shoulders The Heaters were able to indulge with a 4-track Portastudio and reel-to-reel tape.
Sounding a lot like an updated version of The Ronnettes, "American Dream" is a slice of uncovered nostalgia. "All I Want To Do" is a bit more modern, with simple guitar and drum accompaniment. A highlight here is "10,000 Roses" with several harmonic techniques and a piercing finish. The best example of the modern and retro combine is "Rock This Place" with its steady Chuck Berry guitar riffs. Fans of Girl Groups will enjoy this release.