8×8 "Inflorescence"
This is the third 8X8 album from duo of Lane Steinberg (NYC, US) and Alex Khodchenko (Kiev, Ukraine). The two musicians have shown from the very beginning how to make excellent music through long distance collaboration. This effort is more of a mixed collection of styles ranging from bouncy pop gems like "My Summertime High" to acid-tripping psychedelic epics like "The Essence."
The best 8×8 work clearly falls in that psych-pop middle with the brilliant "After All is Said and Done" with its swirling organs and guitar chimes, and "Bubbles" full of layered guitar rhythms and Lane's rhyming lyric. The strong narrative piano on "No More Second Chance" and atmospheric "Some Surreal Idea" are more highlights on this album. Without a doubt, this is music that deserves to be heard. Highly Recommended.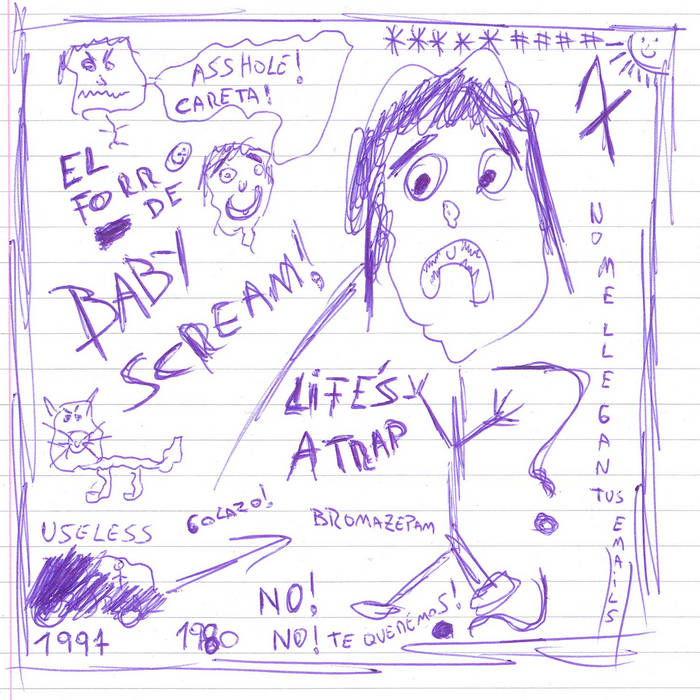 Baby Scream "Life's A Trap"
Once again Argentinian artist Juan Pablo Mazzola brings us his latest musical vision with producer Nick Schinder. Often compared to John Lennon due to his similar sounding timbre and subject matter, and the opener "Life's Better When U R High" is no exception.
The simple guitar strums are supported by light strings on "The Ballad Of Music Biz" where Juan Pablo laments he'll "never make the cover of Rolling Stone" and other assorted depressing musings. Thankfully the tempo swings up as the lyrics get bizarrely sweet on "Climbing Down" about the joys of fatherhood. The next several songs concentrate on the regrets of lost youth, very much in the spirit of Harry Nilsson. As he says on "Midnight Snack" it's not the end, but "life is about beers and weed." Chill out with this one.