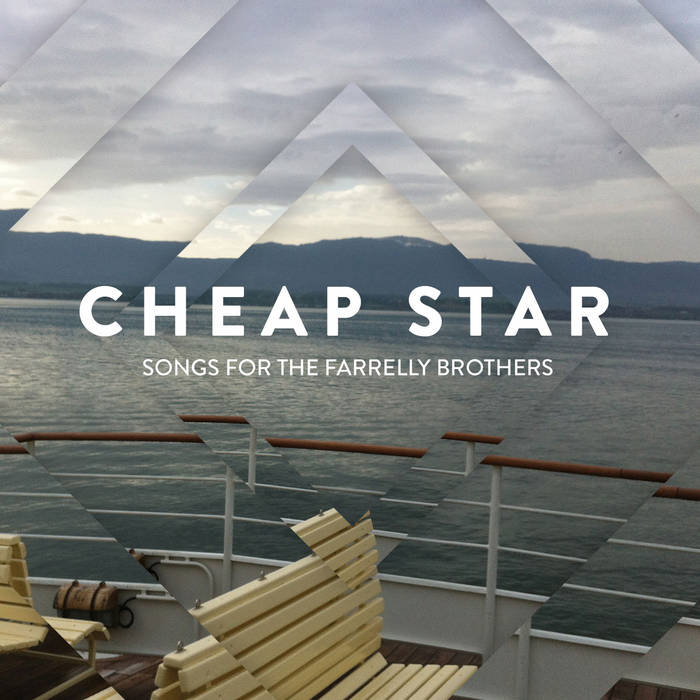 Cheap Star "Songs For The Farrelly Brothers"
Although Cheap Star started as an offshoot of both Big Star and The Posies (produced by Ken Stringfellow and John Auer) with each release the band has forged its own distinct identity. Guitarist-lead singer Remi Vaissiere as mastered the hushed lead vocal with just enough harmonies to appeal to fans of Nada Surf and Teenage Fanclub.
"Memories" is a great starting track, as it layers the instrumentation and vocals describing a sad passage of time; "all the things you'll never see again, one by one everyone disappears…" The shimmering rhythm of "Where Do I Live" is another soothing mid-tempo song, and at points that old Posies sound comes through on several tunes "What's The Point", "Stay Behind" and "The Other Side." Without much contrast in the compositions, it can drag at points, but enough here stands out to keep things interesting  like the solid "Disaster" and the catchy closer "Into Your Arms," with its distorted guitar solo. Another worthy release from this talented group.


Bubble Gum Orchestra "Sticky Love Songs Vol.1 & Vol.2"
Short of Jeff Lynne, the best shot of hearing Electric Light Orchestra's iconic sound is left to Michael Hildebrandt's Bubble Gum Orchestra. "Sticky Love Songs Volume 1 & 2" is a double album that fills your ELO fix and allows BGO to branch out a bit more.
Each new album finds Hildebrandt's technique improving, "You Called To Tell Me" opens similar to "Eldorado," but delivers a very original tune with a catchy chorus. The orchestral arrangements get more sophisticated across the next several tracks, like "My World Blue." The sunny "Peppermint Smile" has a terrific jangling middle 8 and "Hard Nights" has a driving dark chorus sandwiched between sunny verses.   With 20 tracks there is sure to be more than a few favorite songs here for the ELO fan.