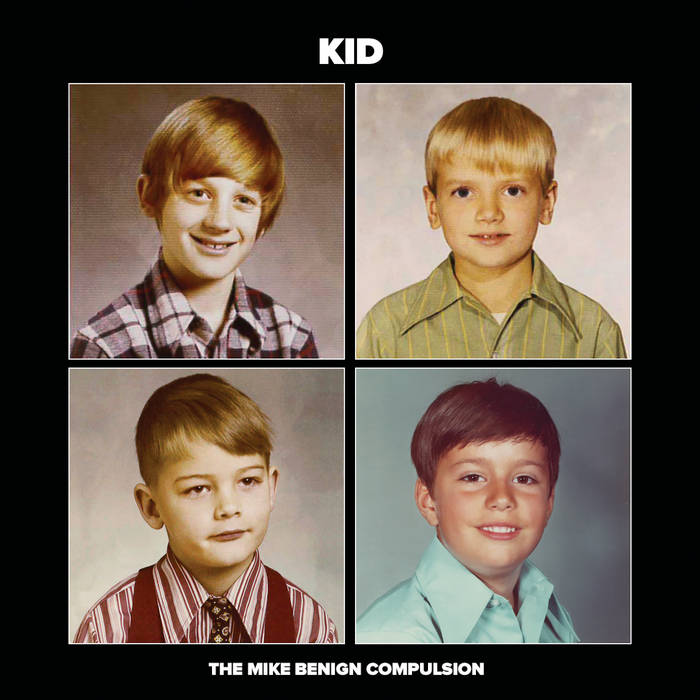 Mike Benign Compulsion "Kid"
Milwaukee's power pop combo The Mike Benign Compulsion return with a sweet (and harsh) look back at childhood. The band (Mike Benign, Joe Vent, Michael Koch and Paul Biemann) brings a solid melodic rock style to the opener "Gadfly" and gets very much like Elvis Costello meets XTC on the excellent title track "Kid."
The dominant keyboard-guitar combo on "The Best Years of Our Lives" showcases Benign's muscular melodies, but he can be a Bowie-like troubadour on the narrative "The Legendary Band (That's Still Together)," which could be about The Stones or any oldies band cynically cashing out. The anthemic guitar opens "Goodbye, Kid Dreams" and continues the adult cynicism with rock and roll. Another strong album for Benign, who ends with the heartfelt lyrics of "If It All Falls Apart," and once again makes this a highly recommended LP.


Andy Stone "Blender"
Stone is a talented indie musician with a love of the sixties and seventies pop, and Blender is similar to the recent solo work of Mimi Betinis. The charming opener "Catherine's Acting" is a wink and nod to a girl escaping "the madness."  Another great power pop single here is "Be That Girl," with a smart hook in the chorus and cheery backing harmonies.
Stone also goes bolder on the rocker "What A Shame" and ambitious "430" but his vocal limitations are more audible here. Highlights include "Our Mutual Friends" and the Dylanesque closer "You Alone, My Universe," its a lot of fun with plenty of double entendres. Give this one a look, and you won't be sorry.