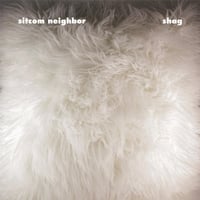 Sitcom Neighbor "Shag"
The band Sitcom Neighbor is essentially singer-songwriter-guitarist John Murphy with veteran producer Steve Refling (Seth Swirsky, Nelson Bragg, Nushu, etc.) After an impressive sophomore LP in 2012, I didn't see how Murphy could fashion anything better, but he has. This is a note-perfect power pop album, with "Tourist Attraction" taking his signature 1970's rock style to the next level — with a jangling hook similar to The Spongetones. "Pimpmobile" is a flawless follow-up, with its Badfinger riffs and Ringoesque drum fills describing a "white Cadillac with gold wheels." Next, "Your Turn Next" is a densely packed rocker with a wicked guitar break.
No filler, all killer here as the layered guitar sounds and multi-tracked harmonies flow over the tracks "Let Me Be Your Man," the haunting "Goodbye," and bouncy "Lucky Day." The sound is consistent without being too predictable. In fact, Plasticsoul's Steven Eric Wilson declared the "new Shag album is so brilliant it actually makes me angry." Agreed and it earns a rare "10" rating and a certain contender for 2017 album of the year. Don't miss it.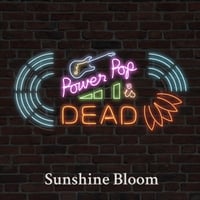 Sunshine Bloom "Power Pop is Dead"
West Midlands UK band Sunshine Bloom is lead by vocalist James Jeffery (bass), with Shaun Evans (keys), Robert Bentley (guitar) and Jack Jefferies (drums) as they certainly disprove the album ironic title.
It opens with the piano melody "Friends With Detriments" that pays a tribute to Jellyfish with its bouncy tempo and harmonic flourishes; fans of Ben Folds and ELO will enjoy this too. "I, Me, You" has a distinct '80s power pop guitar feel, the showpiece here is "Have Wings, Will Travel" with its breezy and infectious melody. It ends with a prog rock epic "Farewell Waltz," featuring a wonderful guitar break midway through. Overall, highly recommended and a band to keep your eye on.



CD Baby | Amazon