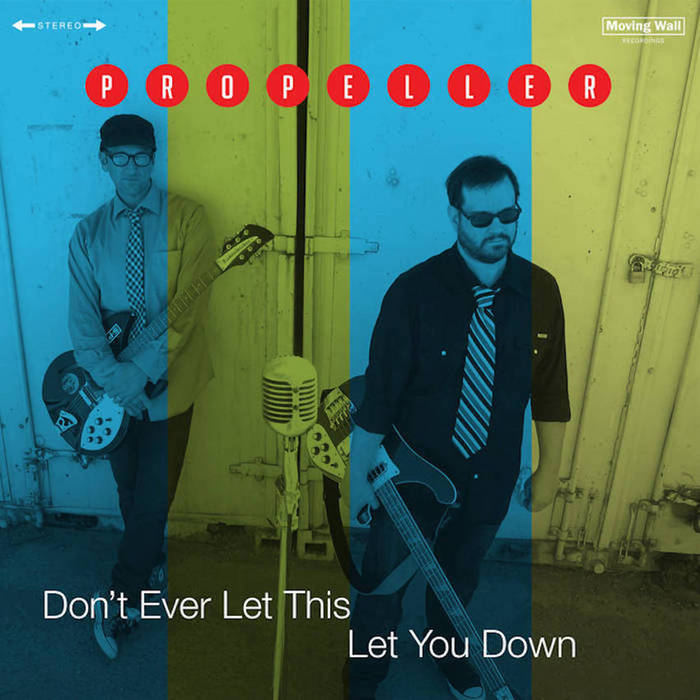 Propeller "Don't Ever Let This Let You Down"
Propeller (the duo of Greg Randall and Will Anderson) have been consistently producing an album each year since 2013. And each album gets measurably better, with Don't Ever Let This Let You Down being the best one so far. The opening jangle and steady beat of "Summer Arrives" is matched by the duo's understated harmonies. The compositions are influenced by Teenage Fanclub, The Replacements, REM and others. "Lose My Way" is another catchy tune with hand claps and a swaying guitar floating above the melody.
The songs are highly accessible, including the energetic "Girl Gone" with a distorted rhythmic riff chorus and strong hooks. No filler here, and certain tracks opt for a heavier Westerberg styled vocal with guitar flourishes, like on "Days Collide." Even the 4-minute closer "Something Blue" manages to enthrall. Never boring and highly recommended.


Paul Bertolino "Toy Box"
It's been a few years since we heard Mr. Bertolino but he's back to kick ass on his latest 13 track album. Paul starts with a 70's pop framework but isn't bound by the period, layering different instruments and sounds when building each song. "Don't Be So Sure" and "Inaccuweather" are distinctively Paul, with minor chords and rock guitar melody that suddenly shifts to a sad jazz saxophone at the end.
The melodic pop shifts are fast and require multiple listens to appreciate, like on "Super Sam" or "Thick As Thieves." In a rare break, Paul rocks heavier on "Typical Girl," but mostly keeps to dramatic pop like on "Sun House In Malibu" that showcases his vocal range and some light horns. While the narratives are soulful, they don't always have a big hook. Some highlights include "Give Rest To My Mind" and "Face Among The Proud." Definitely, give this album a look and you will find several favorites.