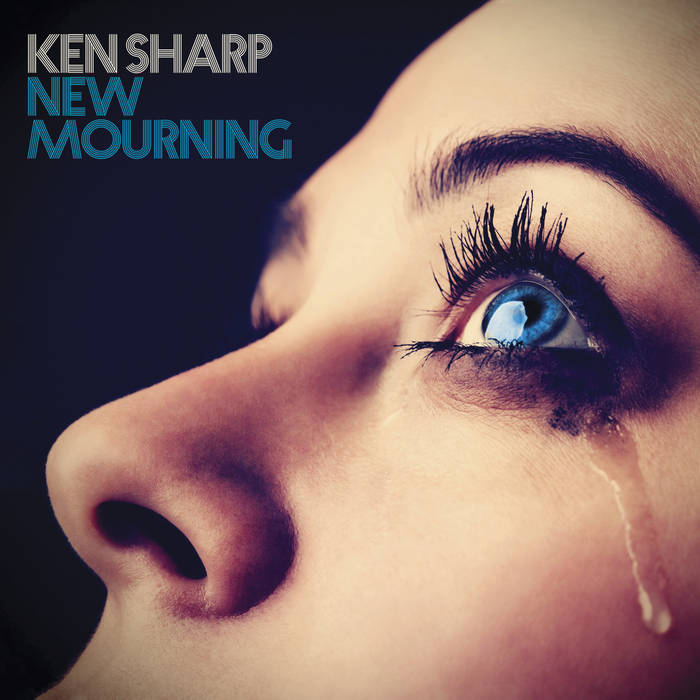 Ken Sharp "New Mourning"
Veteran musician Ken Sharp has a special place in power pop history as both a top notch music author and singer songwriter. But we haven't heard his music in over ten years so its a lucky day when we get the 14-track New Mourning. Add to this special guests Fernando Perdomo, Rob Bonfiglio, Prescott Niles and Rick Springfield. "Dynamite & Kerosene" is a sweet opener with Raspberries styled riffs, jangling rhythm and backing "oohs and ahhs" under the chorus. "Let's Be Friends" continues the party with a layered combo of vocals, guitar and synths. "Solid Ground" is a Philly soul gem, vocally like a Smokey Robinson or Chairman of The Board song it evokes smiles all around. And the rocker "Crash & Burn" is a glam-tastic earworm that recalls both Queen and Badfinger together — truly a goosebump inducing song.
The album is a song cycle chronicling Sharp's life with references to a musician's regettable choices on "Bad News" and "LA Can Be Such A Lonely Town." And even after the midpoint the quality of songs don't dip, "Satellite" as an example with ELO-like synths and dense drumwork. Its all killer tracks here as the story arc continues from the acoustic ballad "1000 Guitars," to the neat Beatlesque "Put The Blame On Me." Easily this makes my top ten list, the best Sharp's ever sounded and if it takes another decade to follow up, I'll be waiting with open ears.


Siberian Death Crash "The Trojan Cow"
Two brothers (Robert Turner, William Turner) and two friends (Peter Sargent, Benjamin Galinsky) from Manchester, UK put together this understated gem. The opener "Messengers of Faith" is a lo-fi piano ballad similar to The Eels, but the gentle "The SomnAmbulance" is a dreamlike melodic song with compelling harmonies. "Self-Excavating Prophecies" keeps a similar feel, mixing a Beta Band like psychedelic feel to the guitar riffs.
"Donna Lousie" is a little indie bubblegum song that ends too soon, fortunately the band gets retro with a 60's soul popper about gameplay on "4 Outta 4 (On The Risk Board)." It goes all over the map after that, (with the 9-minute "Shit Tip" sounding like a lost Dandy Warhols track) but this is still one of the best FREE download album I've heard so far. You've got nothing to lose, so get it!