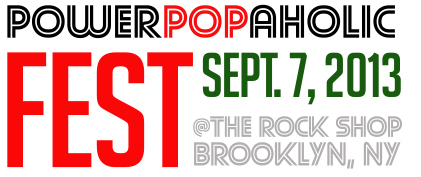 Well its official. After a successful music festival last year in Port Jefferson, I've decide to move it closer to NYC and make it an even better event than before. We've got a stellar line up of bands: The Grip Weeds, The Anderson Council, Kurt Baker, The Turnback, The Above
and Jana Peri are ready for a great show at The Rock Shop in Brooklyn, NY. Plus, I plan on bringing special goodies to give to the concert attendees this year.
Check out our official poster! Print it and plaster it everywhere. Get your tickets early and tell a friend!