The Connection "Just For Fun"
A sweet holiday gift from The Connection – this new set of covers is Just For Fun, as the band paying homage to their musical heroes. Some of these tunes are right up the band's alley, like using the Johnny B. Goode template for Bob Seger's "Get Out Of Denver." Some classics including "Teenage News" (Sylvain Sylvain), "No Expectations" (Rolling Stones), and "Southern Girls" (Cheap Trick) make for a great listen. Even oldies like "I Can Read Between The Lines" by Gary Lewis and The Playboys have a distinct Merseybeat feel, and because many songs aren't automatically familiar, there's little predictability. Like the title says, these guys are just having a good time and after listening to these tunes you will too.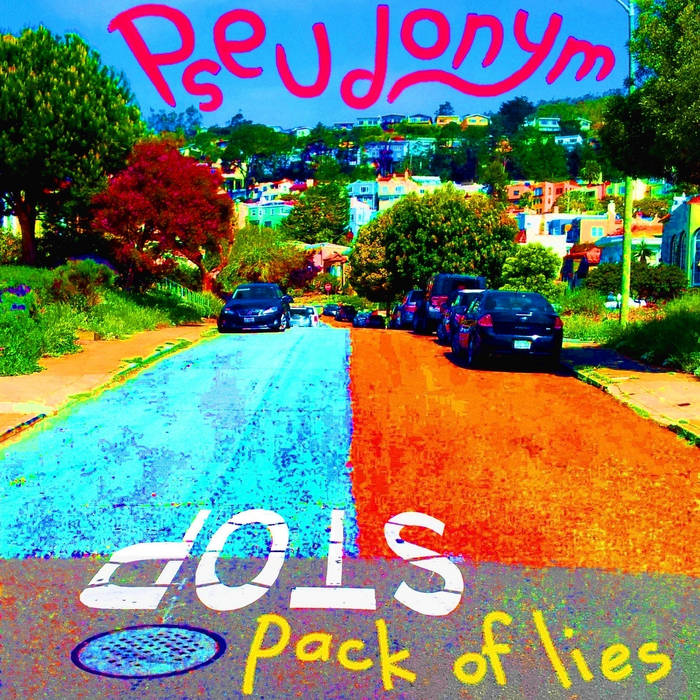 Pseudonym "Pack Of Lies"
California Musician Paul Desjarlais with his friends (aka Pseudonym) deliver one of the better LPs this year with Pack of Lies.  Each track is a reminiscing on a painful breakup, guitarist Waylan Solo offers up an interesting story in the "liner notes" on the Bandcamp page related to it. He knows what we power poppers will gravitate to right away, but listen through the entire album to get a better understanding of the story. Its a slow build from the first isolated vocal track of "I'm Fine" to the jangling guitar on "All The Little Things."
The combo of fuzz bass and harmonies work great on "I Don't Care About Love," plus the easy going melody on "Victimless Crime" is super catchy. Then a trio of slow tempo ballads starting with "Don't Leave Me This Way" show the isolation of the songwriter, but things go back to rocking mode on "Lorraine" and "Round and Round." On "Foreign Talk" the beat quickens even more, reminding me of The Cure. Overall an excellent album, and on top of all this its a FREE download until Jan. 1st (then buy it on Amazon). Highly Recommended.