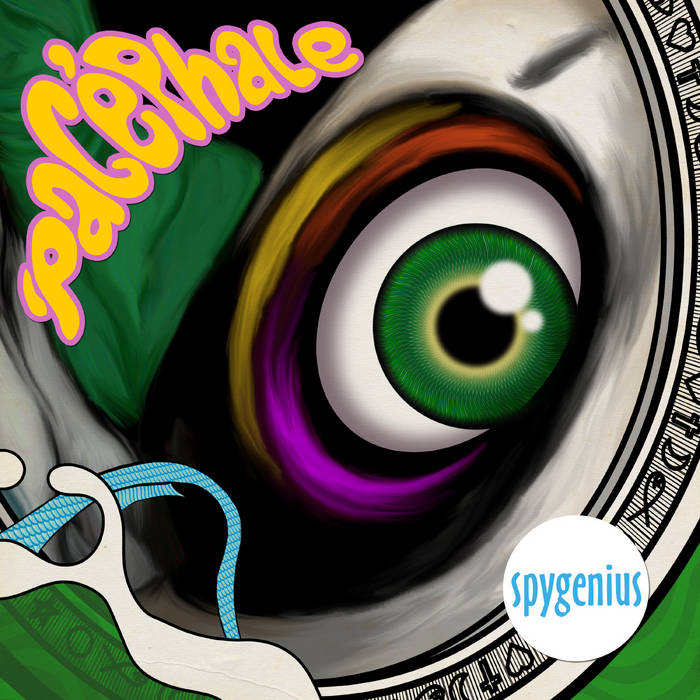 Spygenius "'Pacéphale"
The ever inventive pop band Spygenius changes its chameleon colors over and over on the latest LP pronounced "pah-seh-fahl." It's a French word that means "headless" with a "P" added to it. The P is a nod to Pataphysics. The lovely start of "Shall I Show You My Mirror" opens to a chorus with compelling harmonies and catchy hook that sticks. It's followed by the beatnik blues rock of "Backdoor Son of Man" and turns again on the subdued Robyn Hitchcock-like "Heathen."
While the band's eclectic style is refreshing, a few tunes here really standout. "The Friendly Stars That Glow" is a jangle pop gem, "Eucalyptus & Cigarettes" has a lovely baroque composition and "And Her Snakes Were Decked With Smiles" is a bouncy bit of English power pop. Even though the LP is all over the place, that sense of fun and melody is never far behind. Highly Recommended.


Once & Future Band "Once & Future Band"
I rarely review a prog rock band unless I hear something special. But this debut by Oakland's Once & Future Band reminded me a lot of Dynamo Bliss, with its incredible opener "How Does It Make You Feel?" which is like Jon Anderson of Yes mixed with Schnauser. "I'll Be Fine" is similar to a 10cc-Pink Floyd epic ballad with terrific effects and overdubbed guitar that shreds brilliantly through the song.
The album quickly goes mellow after these opening songs, despite a synth and bass jazz-inflected gem "Rolando," it never picks up that early momentum. But just finding this style of prog rock with its craftsmanship is always a welcome treat. I just wish there was more, but I would still recommend you check this out.