Various Artists "This Is Rock 'n' Roll Radio Volume 4"
Dana Bonn and Carl Cafarelli host This Is Rock 'N' Roll Radio with Dana & Carl (Sunday nights, 9 to Midnight Eastern, www.westcottradio.org) and occasionally they have released compilations of great power pop. And like my own Power Popaholic Fest Soundtracks, the duo selects the artists and their tracks. There are times when I read Carl Cafarelli's blog Boppin' (Like The Hip Folks Do) and I feel like I'm reading the thoughts of a long lost twin brother. Although I didn't grow up in Syracuse, I was a student there in my undergrad years and we seem to have the same cultural experiences and musical preferences (although my love of The Flashcubes pales by comparison.) But I digress…
Volume 4 is chock full of 29 tracks including a few radio IDs. Exclusive tracks from Pop Co-Op (with Spongetones Steve Stoeckel), Ray Paul, Circe Link and much more. All of the tunes are great, as Dana and Carl only select the cream of the crop for their compilations. Some of my favorites include Vegas With Randolph and Lannie Flowers "The Weekend's Coming," Lisa Mychols "Almost Didn't Happen," The Smithereens "Got Me A Girl," and The Hit Squad "Best Of Me." It pushes all those classic nostalgic power pop buttons, so yeah this is a highly recommended compilation. Oh yeah… on Carl's blog mentioned above, you have an exhaustive bio of each track. Pick it up exclusively at Kool Kat Musik.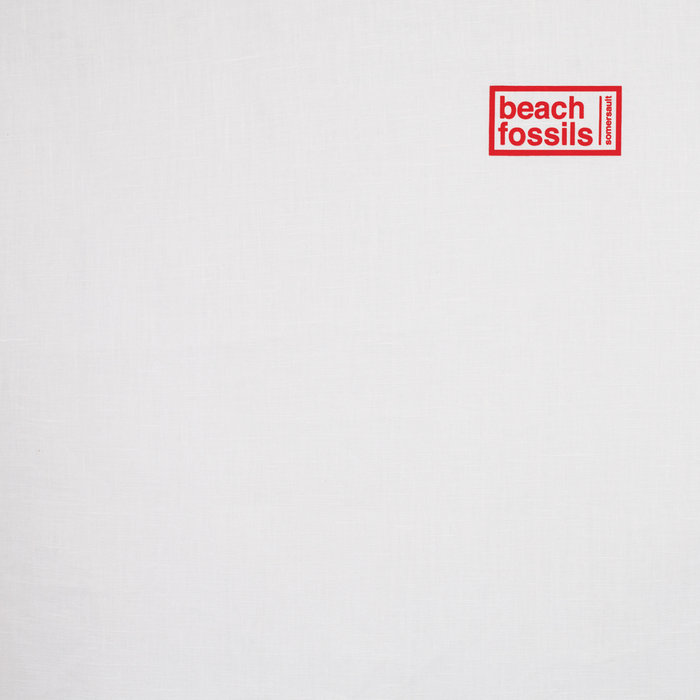 Beach Fossils "Somersault"
Brooklyn based band directed by lead singer Dustin Payseur has a good jangling lo-fi indie pop sound. I was not familiar with the band, but its soothing opener "This Year" has elements of sunshine pop, especially with the classical strings added. The standout for me was the subtle piano pop of "Saint Ivy," especially the smooth Beatlesque guitar coda.
Overall a nice summer album, with a relaxing slow jam "Rise" courtesy of rapper Cities Aviv in the middle. "Closer Everywhere" is another standout with its main harpsichord melody and the sleepy harmonies of "Social Jetlag" are charming. However, the lightweight songwriting makes other tracks here completely forgettable. Still, there is enough to demand your attention. Keep your eye on this band.