R. Stevie Moore and Jason Falkner "Make It Be"
We found this hidden gem in 2015, but it has since been missing from R. Stevie Moore's web page. The answer is that Bar None Records decided this was too good an album to remain buried, and the time was ripe for a proper release.
Check out my original review, it's mostly the same album. But the more I listen to it the better it gets. Stevie's more experimental side plays into Jason's arena-friendly production techniques. With 18 tracks, it has plenty of great music that needs to be heard. And there have been rumors of a nation-spanning tour. Let's hope these two collaborate again. Highly Recommended (once again).


Amazon | Itunes | Other links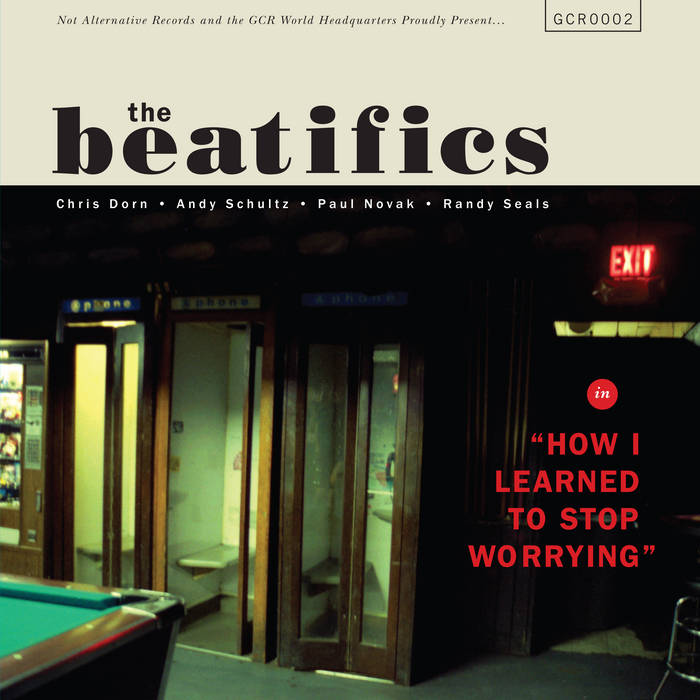 The Beatifics "How I learned To Stop Worrying" (20th Anniversary remaster with bonus tracks)
The Beatifics' brilliant debut album 'How I Learned To Stop Worrying' was released in 1996 and instantly caught the attention of anyone that listened. The songs matched catchy pop hooks with bittersweet lyrics that only needed to be heard once to get permanently stuck in the heads of power pop fans worldwide. The album has built up a devoted base of true believers over the years, which has made it all the more frustrating that it has been completely unavailable for years.
Grandma Camp Records has marked the 20th anniversary of this infectious masterpiece by making it available again, not only in digital form but also for the first time on vinyl. This limited edition has new liner notes by Chris Dorn and John M. Borack. It also includes a download featuring the only existing live recordings of the original band lineup, as well as rare demos of songs from pre-Beatifics band The Rockefellers.



Kool Kat Musik